Tizeti Upgrades Core Network Infrastructure Capacity to 100Gbps
Tizeti, West Africa's pioneer solar-based internet service provider announced the successful upgrade of its core network infrastructure capacity to 100Gbps.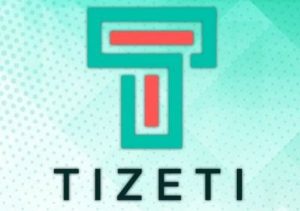 This upgrade will provide additional capacity to support Tizeti's services as well as future upgrades. It also ensures that its customers continue to enjoy high-quality and reliable internet services which meet the demand for the exponential increase in unlimited internet data consumption due to the surge in the numbers of customers working from home.
The project involved upgrading Tizeti's existing Gigabit fiber connection of its Lagos Points of Presence (POPs) to 10Gbps and relocating from its owned & operated data center to a world-class Tier III data center.
With this increased fiber capacity, Tizeti is poised to continue to offer its affordable and unlimited wi-fi internet service to its customers, while expanding its service offering to include enterprise and business customers.
Announcing the upgrade, Kendall Ananyi, Tizeti's Chief Executive Officer, said that the upgrade will increase the reliability of its services by providing multiple routes for network transit to the internet.
Ananyi confirmed the 100Gbps upgrade meets wider connectivity requirements, such as low latency as a result of hosting its 4G LTE core servers within its network in Nigeria. This guarantees faster, more reliable connectivity, as well as reduced operational costs.
"Our consistent investment in our core infrastructure shows our dedication to meeting the global challenges of increased data use driven by teleworking, distance learning, remote gaming, video chat, and streaming.
"We are committed to ensuring that our customers remain ahead of the digital transformation curve with the most resilient internet service. We are committed to reducing the cost of data and accelerating internet connectivity across the continent while maintaining our competitive edge with quality unlimited internet service" Ananyi said.
In his comments, Ifeanyi Okonkwo, Tizeti's Chief Operations Officer, said, "Tizeti has consistently delivered on its mission to provide unlimited internet to our customers and this upgrade will allow our customers enjoy better browsing experience during this time of increased data consumption.
"We are proud to announce that our customers can do more on our network, from streaming their favorite movies and series to working and staying connected from home".
Tizeti enables millions of Africans to access the internet through its solar-powered towers in Nigeria and provides residences and businesses with unlimited high-speed broadband internet; covering Lagos, Ogun, and Rivers state.
Dubbed the "Comcast for Africa", Tizeti has installed over 25,000 public Wifi hotspots within Nigeria with 1,500,000 users and partnered with Facebook to offer Express Wi-Fi, rolling out thousands of new internet hotspots across Nigeria's capital.
The company has since expanded its services to Ghana with new consumer-facing brand GhanaWifi.com and its Voice service WifiCall.ng is available for download on Google Playstore and Apple Store. The company also recently launched its 4G services in selected Nigerian cities.
NDPR to Safeguard Personal Data of Nigerians -DG NITDA
Mallam Kashifu Inuwa Abdullahi, director general, National Information Technology Development Agency (NITDA), has disclosed that the motive behind the issuance of Nigerian Data Protection Regulations, (NDPR) by the Agency was to safeguard the right of natural persons to data privacy, fostering safe conduct for transactions involving the exchange of personal data, enablement of Nigerian businesses to be globally compliant and competitive and to create jobs for Nigerians.
Mallam Abdullahi revealed this Friday while delivering the keynote address  at the 6th annual conference of Institute Internal Auditors of Nigeria, (IIAN) with the theme:, "Agility and Resilience" which was held on zoom conference platform.
The Conference aimed at preparing participants across Internal Audits, Internal Controls, risk management, revenue and Government assurance and other business professionals to learn how to leverage on new technologies and procedures towards actualisation of the organisation's goals and objectives.
The NITDA DG who was represented Director e-Government Development and Regulations, Dr Vincent Olatunji stated that since inception of the Agency in 2001, it has been playing a catalytic roles to spur the infusion of technology into nation's work processes reiterating that the Agency plays "critical roles in capacity development, provision of working tools for Ministries, Departments and Agencies (MDAs).
"NITDA also has an existing arrangement with the office of the Auditor General of the Federation to aid the office in the discharge of its activities."
Mallam Abdullahi said, "The Nigeria Data Protection Regulation (NDPR) was issued on 25th January, 2020 by my predecessor, DrIsa Ali Ibrahim Pantami, the Honourable Minister of Communications and Digital Economy.
"As part of his think-tank then, our thinking was that Nigeria needed to quickly provide a regulatory framework for the processing of personal data.
"This was even more pertinent in consideration of the global implications of non-performance.
"Businesses where losing bids because investors felt there was no data privacy regime in Nigeria.
"The Agency's implementation of the NDPR has been innovative and impact oriented. For the first time in data protection implementation, auditors became recognised as Data Protection Compliance Organisations (DPCO)".
He maintained that NITDA has 72 licensed DPCOs among which are members of this "august body," adding that "this posture is not as a result of lack of professionals in the IT industry, rather, we have made conscious efforts to carry every relevant stakeholder along in our developmental regulatory strategy.
" I hope this noble institute would repay NITDA's generosity by imbibing ethical and professional principles on your members for better implementation of the Regulation."
Earlier in his remarks, the Managing Director and Chief Executive Officer, New Capital Cooperatives Society Mr. Benedict Anyalenka while commending the organisers of the conference affirmed that data privacy and protection should be a requisite skill needed for development of the Information Technology Sector as it would create platform for protection of information against unauthorized usage.
Anyalenka, however, called for proper awareness on the importance of data privacy among organisations and stakeholders across the country to safeguard citizens' data.
FG Reveals Plans to Deploy Technology in the Health Sector
As part of its response to the COVID-19 pandemic, the federal government of Nigeria has announced plans to deploy information and communications technology (ICT) in the country's health sector.
This is part of the plans to achieve transparency and accountability in health care delivery across the country.
Dr. Ngozi R. C. Azodoh, director, Special Projects, Federal Ministry of Health, who represented Osagie Emmanuel Ehanire, Honourable Minister of Health, revealed this while speaking at MTN Nigeria's Revv Programme masterclass on Thursday, September 17, 2020 .
The virtual session themed 'Bridging the healthcare divide through technology and partnerships' had in attendance health sector experts including Chief Executive Officer, Hygeia HMO Limited, Obinnia Abajue; Chief Operations Officer and Co-Founder, Afya Care, Kola Oni; Managing Director, Ingress Health Partners, Dr. Orode Doherty and Chief Executive Officer, Tremendoc Limited, Ugochukwu Chikezie. The session was moderated by the General Manager, Business Development, MTN Nigeria, Omotayo Ojulatayo.
According to Azodoh, the federal government has put structures in place to utilise ICT as part of efforts to standardise the healthcare system.
"The government is working hand in hand with state governments across the country to maintain transparency and accountability, adding that ICT and other forms of electronic platforms are currently being improved and expanded following the federal government's COVID intervention".
She also shared that the ministry is willing to support small businesses in the sector imploring the participating SMEs to seize the opportunities provided by The Revv Programme.
"I want to ask everyone who is listening to write to the MTN Revv team and say this is one thing I want the Federal Ministry of Health to do to help my business then we can engage on how to proceed," she enthused.
In her parting remarks, she also commended MTN Nigeria for providing a platform for SMEs to expand their capacity. "I must commend MTN for this excellent initiative. It has been very productive for me and an opportunity to transfer knowledge."
The Revv Programme is an initiative from MTN Nigeria to help small businesses rethink and retool their operations in order to withstand the effect of the COVID-19 pandemic using a four-pronged approach that includes masterclasses, access to market, productivity tools support and advisory initiatives.
Peace House Charity Foundation Seeks for DCTC Intervention
Mallam Kashifu InuwaAbdullahi, director general, National Information Technology Development Agency (NITDA), asserted that if we do not empower our people, they become a problem to the society in future.
He made this know on Friday while receiving a delegation from Peace House Charity Foundation,Yola who were at the Agency's Corporate Headquarter, Abuja to seek for interventions in the areas of ICT.
The representative of the Director General, Dr. Vincent Olatunji, Director eGovernment Development and Regulation stated that one of the mandate of the Agency is the deployment of ICT infrastructure as such the Foundation's visit at this time is very apt as the Agency is relentlessly working on the implementation of the Digital Economy strategy.
MallamAbdullahi affirmed that Agency at the moment is looking for organisations to partner with to sustain Digital Capacity Training Centres deployed across the country.
He commended the effort of the organisation in assisting orphans with not only providing basic education but also the provision of skills, mentorship and moral upbringing.
Speaking earlier, Mr Mohammad Bello, a Director with the Foundation said that the organisation was at the Agency to seek for ICT intervention and to commend NITDA's effort in promoting ICT knowledge across the nation.
He stated that the organisation supports education for the orphans and the less privileged,  promote health care delivery especially among women and children, provide sensitisation workshop for parents (mothers) on parenting and matrimonial home, promote unity and encourage self-reliance among the populace.