UBA Delivers 21% Growth in Profit, 21.7% Return on Average Equity
United Bank for Africa Plc, Africa's leading financial institution,  has announced its audited half year financial results for the period ended June 2019, showing impressive growth across key performance indices as well as a significant contribution from its African subsidiaries.
In spite of the increasingly unpredictable environment witnessed in some of its countries of operations, the pan African financial institution delivered double digit growth in its profit before tax as it rose by 21 per cent to N70.3bn for the half year to June 2019, up from N58.1bn recorded in the similar period of 2018, just as the Profit after Tax also improved to N56.7 billion, a 29.6 percent growth compared to N43.8 billion achieved in the corresponding period of 2018. The profit for the first half of the year, translated to an annualised return on average equity of 21.7 per cent.
According to its results filed with the Nigerian Stock Exchange, UBA recorded a 14 percent year-on-year rise in top-line, with gross earnings of N293.7 billion, compared to N257.9 billion recorded in the corresponding period of 2018.
Analysts say that this result emphasises the capacity of the Group to deliver a strong performance through economic cycles in spite of the overall challenging business environment.
As at 30 June 2019, the Bank's Total Assets grew by 4.8% crossing the N5 trillion mark to N5.10 trillion. Customer Deposits also rose by 4.8 per cent to N3.51 trillion, compared to N3.35 trillion as at December 2018.
This growth trajectory underscores UBA's market share gain, as it increasingly wins customers through its revitalized customer service culture coupled with innovative digital banking offerings. The bank's Shareholders' Funds remained strong at N542.5 billion, reflecting its strong capacity for internal capital generation.
In line with its culture of paying both interim and final cash dividend, the Board of Directors of UBA Plc declared an interim dividend of N0.20 per share for every ordinary share of N0.50 each held by its shareholders.
Mr. Kennedy Uzoka
Commenting on the results, Mr. Kennedy Uzoka, group managing director/CEO, United Bank for Africa Plc (UBA), said: "I am pleased with the half performance of the Group, having delivered 14% growth in gross earnings and 21% growth in profit before tax. Despite the subdued yield environment in some of our large markets, we achieved a 9% growth in interest income and defended the net interest margin. We also achieved a 39% growth in our electronic banking revenues, as we broaden and deepened our digital banking play across Africa. Revenues from our remittance and funds transfer businesses grew 69% and 53% respectively. All these factors attest to the efficacy of our strategies and the resilience of our business model."
He further stated "I am very optimistic that the ongoing Group-wide transformation program, will in the quarters ahead, enable the Bank deliver substantial operational efficiencies and best-in-class customer service, which will ultimately boost earnings. We sustained our asset quality with the NPL ratio down to 5.62%, from 6.45% as at 2018FY. We will continue to adopt best practice standards to grow and manage the portfolio in the quarters ahead."
Also speaking on UBA's results, Ugo Nwaghodoh, Group CFO, said; "We had a strong start in the year given the prevailing macroeconomic environment across our various markets.  There is better diversification in profit contribution as our banking subsidiaries across Africa contributed 38% of the profit before tax, whilst our recently repositioned UK business contributed 4%. We expect this dispersion to continue, as the subsidiaries consolidate on their share of the various markets."
"I am particularly delighted that the key ratios are trending in the right direction. The net interest margin is trending upwards and will continue to improve as we responsibly grow the risk asset portfolio and realign the funding mix to lower our cost of funds. The cost-to-income ratio trended down to 60% with our focus on balance sheet and operational efficiencies which should enable us deliver our medium term CIR target. Capital adequacy ratio increased to 28% from 23.6% in December 2018, providing  a very strong buffer for asset growth," he stated.
United Bank for Africa, Africa's global bank, was founded 70 years ago in Nigeria and today, operates in 20 African countries and in the United Kingdom, the USA and with presence in France. UBA serves over 17 million customers across the globe with more than 1000 branches and touch points. In 2018, the bank received the award of Africa's Best Digital Bank by the Banker's magazine.
Unity Bank Unveils 2020 OMG Competition For Children
In line with the efforts to drive the financial literacy initiatives of the Central Bank of Nigeria (CBN), Unity Bank Plc has unveiled its 2020 One Minute Genius (OMG) competition for children.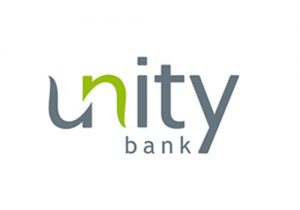 OMG is an educational gameshow to engage students as part of activities to commemorate Children's Day.
According to a statement from the bank, over 120 winners are expected to emerge at the end of the 5-day contest that kicked off yesterday June 1, 2020, and run till Friday, June 5th, 2020.
The statement also said that  the competition can be monitored on Beat FM 99.9 Lagos, Beat FM Abuja, 94.1, and online on the Bank's Website.
"The One Minute Genius is an initiative that underscores Unity Bank's belief in children, it connects with the Nigerian children's aspirations and reinforces the importance of education as a vehicle to empower the child to succeed beyond their wildest dreams." The statement read.
Every Child and student between the ages of 6 –12 years are legible to participate in the game.
The idea is to enable the participant to improve their intelligent quotient and unleash the genius in them. The game will be played as a blend of quizzes containing spelling Bee and Arithmetic questions.
The children that answer the questions correctly within the one-minute stipulated timeframe will be rewarded with cash prizes.
Commenting on the initiative, Funwa Akinmade, Head, Retail and SME Banking, Unity Bank, said the One Minute Genius gameshow is a participatory learning and reward contest aimed at motivating students towards subject mastery using a branch of reinforcement model.
Akinmade urged parents and guardians to avail their wards the opportunity to participate in the competition.
In previous editions of Children's Day engagement, the Bank hosted students of Kings College Lagos and held Spelling BEE competition to promote financial literacy, leadership, and advocacy against anti-social behaviour among youths.
CBN Says Claims of N2,000, N5,000 Banknotes in Circulation Fake
Central Bank of Nigeria (CBN) on Sunday, denied videos and pictures of the purported circulation of N2, 000 and N5,000 banknotes in the country.
The apex bank in a tweet via the official Twitter handle are warned false and fake.
CBN called on Nigerians to disregard claims of such banknotes and urged members of the public to report anyone found in possession of such to law enforcement agencies.
Recall that in 2013, the CBN under the leadership of Sanusi Lamido Sanusi had said it was going to introduce a N5,000 banknote into the country.
Recently, the social media was abuzz after aman reportedly visited a bank and deposited the sum of N17m with yet to be designed or released N5000 and N2000 naira notes.
In accompany video, a lady could be heard in the clip, revealing how the man stormed the bank with the bundle of new 5000 and 2000 naira notes to deposit it.
CBN Revises Timelines for ATM Dispense Errors, Refund Complaints
Central Bank of Nigeria (CBN) has revised timelines for reversals and/or the resolution of refund complaints on electronic channels, with effect from June 8, 2020.
This is to further enhance service quality, particularly quick refunds when customers experience failed transactions, ATM dispense errors or disputes.
Isaac Okorafor, director, Corporate Communications of the apex bank said on Sunday that failed 'On-Us' ATM transactions (when customers use their cards on their bank's ATMs) shall be instantly reversed from the current timeline of three days.
"Where instant reversal fails due to any technical issue or system glitch, the timeline for manual reversal shall not exceed 24 hours.
"Refunds for failed 'Not-on-Us' ATM transactions (where customers use their cards on other banks' ATMs) shall not exceed 48 hours from the current three to five days.
"Resolution of disputed/failed PoS or Web transactions shall be concluded within 72 hours from the current five days."
He added that all banks had been directed to resolve the backlog of all ATM, POS and Web customer refunds within two weeks starting June 8, 2020.
Meanwhile, key service providers in the Nigerian payments system have also committed to establish an integrated dispute resolution platform for the industry and enhance their payment system infrastructure and processes to reduce incidences of transaction failure.
Okorafor requested bank customers to refer to the updated Guidelines for the Operation of Electronic Payment Channels on the Bank's website (www.cbn.gov.ng) for further details.