UBA Delivers 21% Growth in Profit, 21.7% Return on Average Equity
United Bank for Africa Plc, Africa's leading financial institution,  has announced its audited half year financial results for the period ended June 2019, showing impressive growth across key performance indices as well as a significant contribution from its African subsidiaries.
In spite of the increasingly unpredictable environment witnessed in some of its countries of operations, the pan African financial institution delivered double digit growth in its profit before tax as it rose by 21 per cent to N70.3bn for the half year to June 2019, up from N58.1bn recorded in the similar period of 2018, just as the Profit after Tax also improved to N56.7 billion, a 29.6 percent growth compared to N43.8 billion achieved in the corresponding period of 2018. The profit for the first half of the year, translated to an annualised return on average equity of 21.7 per cent.
According to its results filed with the Nigerian Stock Exchange, UBA recorded a 14 percent year-on-year rise in top-line, with gross earnings of N293.7 billion, compared to N257.9 billion recorded in the corresponding period of 2018.
Analysts say that this result emphasises the capacity of the Group to deliver a strong performance through economic cycles in spite of the overall challenging business environment.
As at 30 June 2019, the Bank's Total Assets grew by 4.8% crossing the N5 trillion mark to N5.10 trillion. Customer Deposits also rose by 4.8 per cent to N3.51 trillion, compared to N3.35 trillion as at December 2018.
This growth trajectory underscores UBA's market share gain, as it increasingly wins customers through its revitalized customer service culture coupled with innovative digital banking offerings. The bank's Shareholders' Funds remained strong at N542.5 billion, reflecting its strong capacity for internal capital generation.
In line with its culture of paying both interim and final cash dividend, the Board of Directors of UBA Plc declared an interim dividend of N0.20 per share for every ordinary share of N0.50 each held by its shareholders.
Mr. Kennedy Uzoka
Commenting on the results, Mr. Kennedy Uzoka, group managing director/CEO, United Bank for Africa Plc (UBA), said: "I am pleased with the half performance of the Group, having delivered 14% growth in gross earnings and 21% growth in profit before tax. Despite the subdued yield environment in some of our large markets, we achieved a 9% growth in interest income and defended the net interest margin. We also achieved a 39% growth in our electronic banking revenues, as we broaden and deepened our digital banking play across Africa. Revenues from our remittance and funds transfer businesses grew 69% and 53% respectively. All these factors attest to the efficacy of our strategies and the resilience of our business model."
He further stated "I am very optimistic that the ongoing Group-wide transformation program, will in the quarters ahead, enable the Bank deliver substantial operational efficiencies and best-in-class customer service, which will ultimately boost earnings. We sustained our asset quality with the NPL ratio down to 5.62%, from 6.45% as at 2018FY. We will continue to adopt best practice standards to grow and manage the portfolio in the quarters ahead."
Also speaking on UBA's results, Ugo Nwaghodoh, Group CFO, said; "We had a strong start in the year given the prevailing macroeconomic environment across our various markets.  There is better diversification in profit contribution as our banking subsidiaries across Africa contributed 38% of the profit before tax, whilst our recently repositioned UK business contributed 4%. We expect this dispersion to continue, as the subsidiaries consolidate on their share of the various markets."
"I am particularly delighted that the key ratios are trending in the right direction. The net interest margin is trending upwards and will continue to improve as we responsibly grow the risk asset portfolio and realign the funding mix to lower our cost of funds. The cost-to-income ratio trended down to 60% with our focus on balance sheet and operational efficiencies which should enable us deliver our medium term CIR target. Capital adequacy ratio increased to 28% from 23.6% in December 2018, providing  a very strong buffer for asset growth," he stated.
United Bank for Africa, Africa's global bank, was founded 70 years ago in Nigeria and today, operates in 20 African countries and in the United Kingdom, the USA and with presence in France. UBA serves over 17 million customers across the globe with more than 1000 branches and touch points. In 2018, the bank received the award of Africa's Best Digital Bank by the Banker's magazine.
CBN Disburses N3.5tr COVID-19 Intervention Cash
Central Bank of Nigeria (CBN) had disbursed N3.5 trillion to different sectors of the economy to cushion the effects of the Coronavirus pandemic.
It will also contribute N1.8 trillion into the N2.30 trillion Federal Government's one-year Economic Sustainability Plan (ESP) through its Participating Financial Institutions (PFIs).
Godwin Emefiele, CBN Governor stated this on Tuesday after the Monetary Policy Committee (MPC) meeting in Abuja.
Emefiele gave a breakdown of who got what out of the N3.5 trillion COVID-19 intervention as follows: Real Sector (N216.87 billion); COVID-19 Targeted Credit Facility (N73.69 billion); Agri-Business/Small and Medium Enterprise Investment Scheme (N54.66 billion); Pharmaceutical and Health Care Support (N44.47 billion); and Creative Industry Financing (N2.93 billion).
Under the Real Sector Funds, Emefiele said: "a total of 87 projects that include 53 manufacturing, 21 agriculture and 13 service projects were funded.
He added: "In the health care sector, 41 projects which include 16 pharmaceuticals and 25 hospital and health care services were funded."
The CBN boss also said: "Under the Targeted Credit Facility, 120,074 applicants received financial support for investment capital.
"The AGSMEIS intervention has been extended to a total of 14,638 applicants, while 250 Small and Medium Enterprises (SMEs), predominantly the youth, have benefited from the Creative Industry Financing Initiative."
Emefiele said in addition to  the  initiatives, the   apex bank "is set to contribute over N1.8 trillion of the total sum of N2.30 trillion needed for the one year  ESP, through its various financing interventions using the  PFIs."
Banks Fingered in $2trn Dirty Money Scam
Some of the world's top banks have been found to be complicit in aiding criminals move $2 trillion in dirty money around the world, according to leaked government files.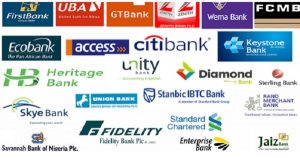 The exposition was done by Buzzfeed News and shared with the International Consortium of Investigative Journalists (ICIJ), a group that brings together investigative journalists from around the world, which distributed them to 108 news organisations in 88 countries.
In the revealing documents, they said: "global banks including JPMorgan, HSBC, Standard Chartered Bank, Deutsche Bank, Bank of New York Mellon, among others defied money laundering crackdowns by moving staggering sums of illicit cash for shadowy characters and criminal networks that have spread chaos and undermined democracy around the world."
It was also revealed that they kept profiting from these powerful and dangerous players even after the United States authorities fined these financial institutions for earlier failures to stem flows of dirty money.
FinCEN is the US Financial Crimes Enforcement Network. These are the people at the US Treasury who combat financial crime. Concerns about transactions made in US dollars need to be sent to FinCEN, even if they took place outside the US.
Known as the FinCEN files, these are more than 2,600 documents which banks sent to the US authorities between 2000 and 2017 which help show that these banks raise concerns about what their clients might be doing.
They have also been regarded as some of the international banking system's most closely guarded secrets.
Some of what has been found so far showed that JPMorgan, the largest bank based in the United States, moved money for people and companies tied to the massive looting of public funds in Malaysia, Venezuela and Ukraine, the leaked documents reveal.
The bank moved more than $1 billion for the fugitive financier behind Malaysia's 1MDB scandal, the records show, and more than $2 million for a young energy mogul's company that has been accused of cheating Venezuela's government and helping cause electrical blackouts that crippled large parts of the country.
JPMorgan also processed more than $50 million in payments over a decade, the records show, for Paul Manafort, the former campaign manager for President Donald Trump. The bank shuttled at least $6.9 million in Manafort transactions in the 14 months after he resigned from the campaign amid a swirl of money laundering and corruption allegations spawning from his work with a pro-Russian political party in Ukraine.
It was also revealed that one of Russian President Vladimir Putin's closest associates used Barclays bank in London to avoid sanctions which were meant to stop him from using financial services in the West. Some of the cash was used to buy works of art.
HSBC allowed fraudsters to transfer millions of dollars around the world even after it had learned of their scam, leaked secret files show.
Britain's biggest bank moved the money through its US business to HSBC accounts in Hong Kong in 2013 and 2014.
The United Arab Emirates' central bank failed to act on warnings about a local firm which was helping Iran evade sanctions.
Deutsche Bank moved money launderers' dirty money for organised crime, terrorists and drug traffickers.
Standard Chartered moved cash for Arab Bank for more than a decade after clients' accounts at the Jordanian bank had been used in funding terrorism.
The FinCEN Files represent less than 0.02 per cent of the more than 12 million suspicious activity reports that financial institutions filed with FinCEN between 2011 and 2017.
Mr Fergus Shiel from ICIJ said the leaked files were an "insight into what banks know about the vast flows of dirty money across the globe". He said the documents also highlighted the extraordinarily large amounts of money involved.
SEC Boosts Investor Protection with Digital Assets
The Securities and Exchange Commission (SEC) has explained that its Digital Assets and their Classification and Treatment is aimed at boosting investors' protection in the capital market.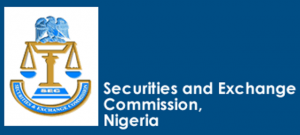 Emomotimi Agama, Head, Registration, Exchanges, Market Infrastructure and Innovation of the SEC speaking on the guidelines in an interview said: "The first thing the SEC bothers about is investor protection.
"This is no different from what we have been doing. We are looking at investor protection, integrity, transparency and of course we want to make sure that the market is safe and everyone is comfortable with what is going on in the investment climate".
Agama noted that last year the Commission launched the Fintech Road map and after that was done, it went ahead to set up the block chain virtual financial assets committee.
"These committees are both market wide and principally done to engage the market, to be able to have discussions with the market and get their buy-in into what we are doing.
"What we found out today is that a lot of persons, youths are all involved in this space and it is important that even as far as that is the case, the SEC lives up to the expectations  and making sure that those people that are getting into the business are protected
"Clearly, that is our aim and the market is part of this and indeed the feedback has been wonderful. People are happy with what we are doing, being able to provide some clarity as to where we stand in terms of digital assets regulation.
"Digital assets is the next thing, our idea is not to stifle innovation, but to promote innovation within a reasonable space and that is exactly what we are doing. Section 13 of the ISA empowers us to do this and so we are doing what we have been empowered to do by law," he said.
On what internal capacities the SEC is developing to meet the challenges of this fast changing digital financial world, Agama said "the SEC is a knowledge based institution and before we come out of this kind of initiatives, we would have done so much research.
"I need to tell you that the Cambridge Centre for Alternative Finance has been partnering with the SEC and up to this point, we have been engaging with them and several of our staff have been part of their programmes.
"The World Bank and other institutions are also working with us on Fintech to see that the Nigerian landscape is not left barren but guided with basic principles, we will not leave any stone unturned, but ensure that everyone within the SEC that has the responsibility to guiding investors and the populace in making sure we have an investment environment that people will be proud of is provided.
"Capacity building is a continuous exercise, we will continue to upgrade ourselves, we will continue to learn because knowledge is for life".