Coronation Merchant Bank Launches Mobile App
Coronation Merchant Bank has launched of its mobile banking application, touted as the first of its kind within the merchant banking space provides customers with easy access to their accounts as well as the ability to perform transactions seamlessly without the need for in-person banking.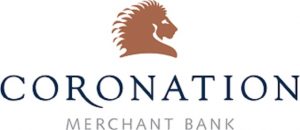 In spite of the novel coronavirus, Coronation Merchant Bank has been at the vanguard of pioneering innovative solutions to enable its customers to achieve their strategic objectives.
Earlier this year, Coronation Merchant Bank announced its partnership with IFC (a member of the World Bank Group) to provide a $40 million Trade Finance Guarantee facility for its clients.
This was the first time in 5 years that IFC would approve such a facility in Nigeria. Furthermore, the Bank was recently appointed as a designated bank for the collection and remittance of all Revenue Payments (i.e. Import, Excise and other duties) by the Nigeria Customs Service.
Commenting on the launch, Banjo Adegbohungbe, managing director/CEO of Coronation Merchant Bank stated that, "We are delighted to be at the forefront of digital banking within the merchant banking space.
We recognise that these are very difficult times and our customers are looking for a partner that can help them navigate the challenges induced by the COVID-19 pandemic. This is why we are constantly raising the bar and pushing the limits in service delivery by pioneering innovative solutions that make banking easier and faster for our customers". he added
He further stated that "our goal is to consistently create value for our customers and to provide them with solutions that enable them to meet their strategic objectives. We remain committed to being there for our customers even in these difficult times".
Sunu Assurances Nigeria Moves to Reconstruct Shares
Sunu Assurances Nigeria Plc has submitted an application to the Nigerian Stock Exchange to carry out a share reconstruction exercise.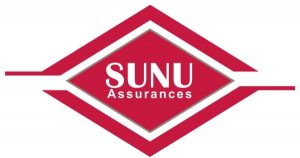 The application followed the special resolutions passed by the shareholders of Sunu Assurances Nigeria Plc at an extra-ordinary general meeting (EGM) held on March 9, 2020, in favour of the proposal.
The share capital reconstruction will result in the cancellation of four existing ordinary shares out of every five ordinary shares of Sunu Assurances Nigeria Plc held by its existing shareholders.
The total number of issued ordinary shares post the capital reconstruction exercise will be 2.8 billion ordinary shares of N0.50 each while a total of 11.2 billion ordinary shares of N0.50 each will become cancelled and unissued.
Mr. Kyari Bukar, Chairman of Sunu Assurance Plc, had assured stakeholders that the company would have satisfied the newly required minimum paid-up capital of N5billion before the end of the year.
"Conscious efforts would be made to achieve the required minimum paid-up capital of N10 billion by September 30, 2021 through the rights issue exercise as approved by the shareholders at the last EGM," he said.
Speaking on the financials of the company, the chairman said the company's underwriting profit increased by 30 per cent from N914 million in the 2018 financial year to N1.2 billion in 2019.
Bukar said: "During the year, we were able to increase significantly our processes through improved operating efficiency, optimising our current assets and improving operating efficiency which is part of our strategy.
"We also seek to create further value by developing the opportunities embedded in our existing operations which present the most attractive options for growth. We are always looking beyond our current operations for sustainable growth opportunities," he said.
According to him, going forward, the company shall strive to operate its business with a sharp focus on efficiency, transparency and sustainable cost improvements.
"To this end, the company had been through a period of change which included the implementation of new operating procedures to strengthen our internal capabilities and prevent leakages.
"I have no doubt that the future will bring many new opportunities and challenges but we have learnt that by focusing on running safe and efficient operations, maintaining our costs and managing our strategic objectives, we would continue to succeed," he stated.
Heritage Bank Commences Account Opening for 774,000 Participants of SPW Programme
Heritage Bank Plc, Nigeria's Most Innovative Banking Service providers is set to commence the account opening with Bank Verification Numbers (BVN) for the earmarked 774,000 participants of the Special Public Works  (SPW) Programme in their branches, throughout the 774 Local Government Areas.
The participants are to be paid an allowance of N20, 000 (Twenty thousand Naira) only, monthly and the programme is to kick off from 1st November 2020, and a total of 129 LGAs have been assigned to Heritage Bank Plc.
The SPW is a post-COVID-19 poverty alleviation initiative, approved by President Muhammadu Buhari and the Federal Ministry of State for Labour and Employment to implement 774,000 Jobs in all the 774 LGAs in Nigeria, for a period of three (3) months.
As part of the modalities of the programme, the 6 participating banks, Heritage Bank inclusive have been mandated to open accounts for all the beneficiaries and capture BVN. Also, a special feature form has been provided by the Federal Government to capture participant's Bio-data for this exercise.
In a bid to align with the rudimentary arrangements, Fela Ibidapo, divisional head, Corporate Communications, disclosed that Heritage bank has prepared seamless process flow for the commencement of the BVN enrolment/ account opening documentation of the assigned shortlisted beneficiaries.
Meanwhile, he noted, "For locations that the Bank does not have physical presence, the Agency Banking Team has engaged Super Agents to cover these areas and ensure smooth on boarding in such locations."
He stated that Heritage Bank would definitely adhere strictly to the beneficiary list forwarded to the Bank from the Federal Government for account opening/BVN enrolment to avoid any infractions and work according to the rules set by the government and its agency, National Directorate of Employment (NDE).
Ibidapo reiterated the bank's success stories and legacies in similar exercises sustained through various entrepreneur schemes in the support for economic growth, which had always focused on dependable job-creating sectors, such as agricultural value chain (fish farming, poultry, snail farming), cottage industry, mining and solid minerals, creative industry (tourism, arts and crafts), and Information and Communications Technology (ICT).
Recall that 1,000 participants were drawn each from the 774 local government areas in Nigeria for the Special Public Works Programme.
In response to the nature of diversity and remoteness of some participants, the Minister of State for Labour and Productivity, Festus Kenyamo allayed the fears of missing out from the registration by the beneficiaries, stating that it has gotten assurance from the banks that even in places where they have no physical presence or branch, registration centers would be provided; hence participants don't need to travel far.
The minister said, ''The banks assured us that even in LGAs where they don't have branches, temporary registration centers would be opened in such LGAs so that the participants would not have to travel far to open their accounts".
Explaining the core areas of the SPW programme, Kenyamo said, "Special Public works department is one of the four (4) core focus of the NDE.
"It seeks to identify and optimize employment opportunities that abound in the public works sector by organizing the skilled, un-skilled and semi-skilled persons that are unemployed to carry out utility, environmental, infrastructural development and sanitation works."
Expert Says Paystack Acquisition is Boost for Nigerian Tech Ecosystem
The acquisition of Paystack, a Nigerian FinTech company, by Stripe is a huge boost for the Nigerian technology ecosystem, according to Jide Awe, chief executive officer of Jidaw Systems Limited.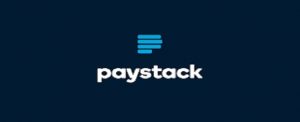 Awe who spoke with the News Agency of Nigeria (NAN) in Abuja while reacting to the development, said that a massive investment of this nature is a plus for Nigeria's tech community, an incredible boost and source of pride even in this time of great volatility.
Paystack, a technology company solving payment problems for businesses, was recently acquired by Stripe, a U.S. FinTech company for over $200 million.
The  deal will enable Paystack explore diversification to other African countries.
"It certainly rewards and encourages those who took a chance and invested in Paystack.
"Stripe's investment is a welcome sign of investor confidence in Nigerian tech industry, it is a recognition of potential.
"It is a rebranding beyond words with the world beginning to recognise Nigeria as a tech nation not one identified with negative activities,'' Awe said.
He further said that the partnership would encourage other global investors to pay attention to the technology sector in Nigeria and Africa.
Awe added that there was great potential in Nigeria that needed to be harnessed because the country's ICT industry was growing at a very fast rate.
He said that the Paystack solution was workable, would be more beneficial with digitisation and the Fourth Industrial Revolution (4IR), as well as address more needs.
Awe further said that the deal would serve as motivation for Nigerian youths, adding that they had the capacity to build a better future.
He acknowledged that young people with entrepreneurial and mobile drive dominated the country's population, hence the need to ensure digital inclusion, digital education, capacity building, enabling environment to unlock potential.
"The Paystack acquisition tells our young people to continue their work in tech, coming up with great ideas, continue creating and keep pushing boundaries and breaking barriers despite challenges in the environment.
"The enabling environment just needs to be in place in tech and in other areas.
"Coming at a time when there are protests against youth brutality, it highlights the importance of why the country must value youth and ensure practical youth inclusion,'' he said.
He identified that the country had lots of promising startups but financing their ideas was a huge challenge.
According to Awe, Nigeria's developmental challenges are opportunities.
"There are huge unmet needs and the right approach can open up promising and rewarding opportunities.
"It also sends a message to local investors that technology offers rewards.
"The world is becoming increasingly digital and technologies are disrupting industries and creating new structures.
"Investors will need to consider investing in tech startups not just in the traditional areas of real estate, construction, oil and gas, among others,'' he said.
He added that young people constituted a significant number in Nigeria's tech community and their experience should not be overlooked.
According to him,  in the world of emerging technologies, the society needs to understand the youths, connect with them and support their innovations.
Awe pointed out that the country needs an environment that enables digital growth, transformation through supporting the provision of fast, reliable, affordable internet connectivity.
He recommended high quality digital education for all, strengthening of the local tech sector and promotion of innovation culture beyond policies.