Nearly 6,600 people have now died from the Ebola virus, almost all of them in west Africa, the World Health Organization (WHO) said Friday.
The UN health agency reported that as of December 10, there had been 18,188 cases of infection from the deadly virus in Guinea, Liberia and Sierra Leone, of whom 6,583 people had died.
WHO did not provide an update of cases in other countries, but on Wednesday said the death toll remained the same: six in Mali, one in the United States, and eight in Nigeria, which was declared Ebola free in October.
Spain and Senegal, which have both been declared free from Ebola, meanwhile counted one case each, but no deaths.
– Sierra Leone –
Sierra Leone, which earlier this week overtook Liberia as the nation with the most infections, counted 8,069 cases and 1,899 deaths on December 10.
The toll up until December 7 stood at 7,897 cases and 1,768 deaths.
– Liberia –
Liberia, long the hardest-hit country, has meanwhile seen a clear decrease in transmission over the past month.
As of December 7, the country counted 7,765 cases and 3,222 deaths, up from the 7,719 infections and 3,177 deaths tallied four days earlier.

– Guinea –
In Guinea, where the outbreak started nearly a year ago, 2,354 Ebola cases and 1,462 deaths were recorded as of December 10.
Three days earlier, the country counted 2,292 Ebola cases and 1,428 deaths
– Healthcare workers –
Ebola, one of the deadliest viruses known to man, is spread only through direct contact with the bodily fluids of an infected person showing symptoms such as fever or vomiting.
People caring for the sick or handling the bodies of people infected Ebola are especially exposed.
As of December 7, a total of 639 healthcare workers were known to have contracted the virus, and 349 of them had died, WHO said
AXA Mansard Celebrates Workers, Customers
AXA Mansard Insurance Plc, a member of the AXA Group and global player in insurance and asset management recently celebrated its workforce and customers who had demonstrated outstanding commitment to the company's legacy of superior service.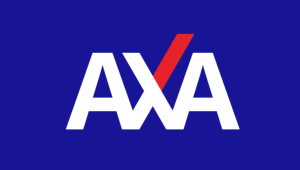 The company, said it did this to mark this year's Customer Service Week.
Addressing the distinguished staff and customers, the Head of Customer Engagement at AXA Mansard, Emeka Muonaka, noted that in line with this year's theme: 'The Dream Team,' which it stated reflects the importance of teamwork in providing outstanding service to all customers, the company seized the opportunity to recognise some of its exceptional staff for the outstanding work they have done within their teams and their exemplary service.
According to him, the staff distinguished themselves during the year in qualities that create good service experience, qualities such as empathy, adaptability, patience, self-control, consistency, hard work, relentlessness among other qualities.
Muonaka, noted that the efforts of the staff and their teams is a symbol of the kind of company AXA Mansard is.
"For us, customer satisfaction is everything. It is something we value greatly and the only way to achieve it is through excellent service.
"AXA Mansard is grateful to these staff members for their hard work and for placing such great level of importance on their jobs and on giving service to their team. That is why we celebrate them."
He also said as part of the week's celebration, AXA Mansard organised a number of activities on its online platforms and shared gifts to its customers in appreciation for their loyalty and patronage, while reaffirming its commitment to continuously provide superior service.
AfDB, Partners, Unveil New Women in Ethics & Compliance in Africa Initiative
The Women in Ethics and Compliance in Africa network, (WECA), a new initiative creating a membership group for women executives and management leading the fight against corruption and non-compliance in business, made its debut at an online webinar co-hosted by the Bank on October 22.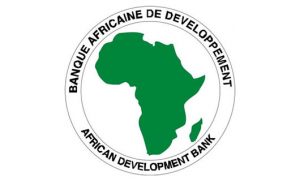 Its organisers, leaders from the African Development Bank, the Coalition for Ethical Operations (CEO) and the United Nations Global Compact, announced the formation of the unique support organization for female leaders and executives working to curb unethical business practices in Africa.
"The formation of this network reiterates the Bank's commitment to ensuring that sustainable development is hinged on bridging the gender gap, with emphasis on key areas such as ethics and compliance.
"We're inviting women from all across the private and public sectors on the continent to join in and help in achieving the objectives of this network," said the Bank's Director for Gender, Women and Civil Society, Vanessa Moungar.
Sanda Ojiambo, Director-General of UN Global Compact, told the virtual audience of experienced ethics and compliance professionals that her organization supports WECA's mission.
"The UN Global Compact is very much aligned with the objectives of the Women in Ethics and Compliance in Africa to advance coordinated ethical business practices, anti-corruption measures across the continent, and to empower a new generation of female leaders in the field," Ojiambo said.
The webinar attendees discussed multiple challenges women leaders face in Africa's male-dominated corporate world. The WECA network founding members said they plan to address the lack of avenues and support for ethical leadership.
The network also aims to bridge the gap in human resources for ethics and compliance across the continent, through mentoring and coaching young women professionals for career progression. Some WECA network supporters said this starts from a young age.
"There is a need to create a global awareness and education to address the gender issue from a cultural perspective," said Rhibetnan Yaktal. Global Head of Compliance at Puma Energy. To girls, her advice: "Build yourself up. There is no glass ceiling. There is no limit."
The online gathering also explored how the COVID-19 pandemic has brought another dimension of challenges for ethical concerns for all leaders, especially women. Under the theme Women in Compliance in Africa: Challenges and Opportunities, Navigating in the era of COVID-19, webinar attendees told a panel that the compliance issue is very timely.
Some noted that women play a significant role in the fight against the pandemic, which has forced major changes in how businesses operate and interact. Other participants said COVID-19 cannot be an excuse for businesses to ignore the ethical and integrity challenges faced in ensuring compliance systems are working and withstanding new and emerging risks.
"Women are uniquely well-positioned to deal with difficulties, challenges, and crises. For example, women leaders are better managing the current COVID-19 pandemic, yielding more results built on ethical leadership and strong integrity," said Lisa Miller, Integrity Compliance Officer at the World Bank Group.
Pressing for ethics and integrity cultures within businesses and societies
African public and private sector entities and civil society institutions are still lagging behind in ensuring the establishment and adherence to a culture of ethics and compliance in business, Olajobi Makinwa, Chief of Intergovernmental Relations and Africa for the United Nations Global Compact and founding member of WECA, said, emphasizing the network's core mission.
"WECA will support peer engagement, exchange of ideas and information on ethics and compliance best practices, dialogue on emerging ethics and compliance challenges, and champion women's ethics and compliance leadership across the continent."
The webinar also had a segment on women's sexual harassment during which Paula Santos Da Costa, Head of Ethics Office at African Development Bank, said work was needed on a "speak-up culture," and "to implement a zero-tolerance policy in the workplace."
Moungar told online attendees that the Bank has zero tolerance for corruption and ensures that any vulnerabilities related to fraud and corruption are detected early and mitigated throughout its processes and programs.
Closing the webinar, Sorita Botha, Legal and Compliance Advisor at Distell, said, "I'm so excited about the launch of WECA, and I'm sure we will hear success stories from women in ethics and compliance in coming months and years. It is the beginning of a new era of women empowerment for critical roles in Africa."
PMI's, Oil & Naira in focus 
By Lukman Otunuga, Senior Research Analyst at FXTM,
The outlook for Nigeria's economy has been clouded by uncertainty following weeks of youth protests across the country. Although Residents are now allowed to leave their homes after a 24-hour curfew was imposed on Lagos, the economic landscape remains incredibly fragile with businesses struggling to nurse deep wounds inflicted by COVID-19.
At this point, it may be difficult to quantify the ramifications the protests may have on Africa's largest economy. It must be kept in mind that Nigeria was already tussling with rising inflationary pressures, shaky economic fundamentals, Dollar scarcity and depressed Oil prices.
Although the Central Bank of Nigeria surprised markets with an interest rate cut back in September, the impacts are unlikely to be reflected anytime soon, especially when considering how inflation has climbed for a 13th straight month to 13.71% in September.
All eyes will be on the latest manufacturing and non-manufacturing PMI which should offer insight into the health of Nigeria's sectors. Back in September, the manufacturing PMI fell to 46.9 while non-manufacturing sector fell to 41.9. A positive surprise could inject some confidence back into the economy which may support local stocks.
In regards to the Naira, it remains the same old story as banks limit foreign exchange transactions by both firms and individual buyers on the parallel market to tame speculation. The local currency is trading around N463 per Dollar on the parallel markets and N380 on the official.
Over the past few months, WTI Oil has been stuck around the sticky $40 level.
There is growing suspicion that the commodity may be waiting until after the November 3rd U.S election to make a move either up or down. Until then, the commodity is likely to be driven by price action and attracted to technical levels. Ahead of the November 3rd US election, the Dollar's performance may influence Oil's trajectory in the week ahead. Key levels of interest on WTI Oil remain around $40, $43.50 and $36.85.