Mixed Trade Negotiation Signals Rattle Financial Markets
By Hussein Sayed, Chief Market Strategist, FXTM
Investors across the globe are closely monitoring the high-level US-China trade talks, which will kick off today as China's Vice Premier Liu He sits on the table with US trade representative Robert Lighthizer and US Treasury Secretary Steven Mnuchin.
Several trade-related headlines have been released prior to the meeting and looking at the market's reaction, there seems to be lot of confusion. Wall Street and European Indices climbed yesterday after reports showing Chinese officials offered to increase purchases of US agricultural products in the hope of reaching a partial deal.
Earlier this morning, S&P 500 futures spiked lower, falling 1.3% after the South China Morning Post reported that the two countries had made no progress on key trade issues during deputy level talks, and Vice-Premier Liu He may leave earlier than expected. However, futures pared most of the losses following a story from the New York Times that Washington will issue licenses allowing some US firms to supply non-sensitive goods to Huawei Technologies.
The Chinese Yuan climbed more than 0.3% this morning following Bloomberg's report that Trump's administration is looking at rolling out a previously agreed currency pact. Such an agreement may lead to further strength in CNY, but details of the pact are needed to better assess the magnitude of the move.
There's obviously a lot of noise in the markets, and no one knows for certain how the latest round of negotiations will end. The lack of clarity will keep trading volumes low and volatility high, but it seems investors are remaining defensive for now. If talks break down and Trump's administration raises tariffs next Tuesday, we are likely to see another steep selloff in risk assets.
Federal Reserve needs to better align with market expectations
The minutes of the FOMC released yesterday showed sharp division among its members about the future path of US monetary policy. Some policymakers are worried that markets are heavily betting on further easing following the two rate cuts in July and September. That's obvious when you look at Fed funds futures rates compared to the Fed's own dot plot.
Aligning with market expectations first requires consensus among policymakers, but Fed members are becoming increasingly divided.
The minutes didn't have a significant impact on markets yesterday. Investors still anticipate an 85% chance of a rate cut by the end of the month according to CME's Fedwatch Tool. This probability may change depending on the outcome of trade talks and upcoming data, with today's consumer prices and Friday's Consumer Sentiment in focus
Unity Bank Unveils 2020 OMG Competition For Children
In line with the efforts to drive the financial literacy initiatives of the Central Bank of Nigeria (CBN), Unity Bank Plc has unveiled its 2020 One Minute Genius (OMG) competition for children.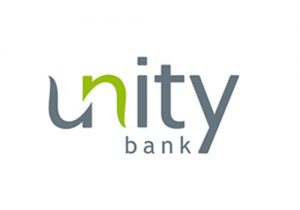 OMG is an educational gameshow to engage students as part of activities to commemorate Children's Day.
According to a statement from the bank, over 120 winners are expected to emerge at the end of the 5-day contest that kicked off yesterday June 1, 2020, and run till Friday, June 5th, 2020.
The statement also said that  the competition can be monitored on Beat FM 99.9 Lagos, Beat FM Abuja, 94.1, and online on the Bank's Website.
"The One Minute Genius is an initiative that underscores Unity Bank's belief in children, it connects with the Nigerian children's aspirations and reinforces the importance of education as a vehicle to empower the child to succeed beyond their wildest dreams." The statement read.
Every Child and student between the ages of 6 –12 years are legible to participate in the game.
The idea is to enable the participant to improve their intelligent quotient and unleash the genius in them. The game will be played as a blend of quizzes containing spelling Bee and Arithmetic questions.
The children that answer the questions correctly within the one-minute stipulated timeframe will be rewarded with cash prizes.
Commenting on the initiative, Funwa Akinmade, Head, Retail and SME Banking, Unity Bank, said the One Minute Genius gameshow is a participatory learning and reward contest aimed at motivating students towards subject mastery using a branch of reinforcement model.
Akinmade urged parents and guardians to avail their wards the opportunity to participate in the competition.
In previous editions of Children's Day engagement, the Bank hosted students of Kings College Lagos and held Spelling BEE competition to promote financial literacy, leadership, and advocacy against anti-social behaviour among youths.
CBN Says Claims of N2,000, N5,000 Banknotes in Circulation Fake
Central Bank of Nigeria (CBN) on Sunday, denied videos and pictures of the purported circulation of N2, 000 and N5,000 banknotes in the country.
The apex bank in a tweet via the official Twitter handle are warned false and fake.
CBN called on Nigerians to disregard claims of such banknotes and urged members of the public to report anyone found in possession of such to law enforcement agencies.
Recall that in 2013, the CBN under the leadership of Sanusi Lamido Sanusi had said it was going to introduce a N5,000 banknote into the country.
Recently, the social media was abuzz after aman reportedly visited a bank and deposited the sum of N17m with yet to be designed or released N5000 and N2000 naira notes.
In accompany video, a lady could be heard in the clip, revealing how the man stormed the bank with the bundle of new 5000 and 2000 naira notes to deposit it.
CBN Revises Timelines for ATM Dispense Errors, Refund Complaints
Central Bank of Nigeria (CBN) has revised timelines for reversals and/or the resolution of refund complaints on electronic channels, with effect from June 8, 2020.
This is to further enhance service quality, particularly quick refunds when customers experience failed transactions, ATM dispense errors or disputes.
Isaac Okorafor, director, Corporate Communications of the apex bank said on Sunday that failed 'On-Us' ATM transactions (when customers use their cards on their bank's ATMs) shall be instantly reversed from the current timeline of three days.
"Where instant reversal fails due to any technical issue or system glitch, the timeline for manual reversal shall not exceed 24 hours.
"Refunds for failed 'Not-on-Us' ATM transactions (where customers use their cards on other banks' ATMs) shall not exceed 48 hours from the current three to five days.
"Resolution of disputed/failed PoS or Web transactions shall be concluded within 72 hours from the current five days."
He added that all banks had been directed to resolve the backlog of all ATM, POS and Web customer refunds within two weeks starting June 8, 2020.
Meanwhile, key service providers in the Nigerian payments system have also committed to establish an integrated dispute resolution platform for the industry and enhance their payment system infrastructure and processes to reduce incidences of transaction failure.
Okorafor requested bank customers to refer to the updated Guidelines for the Operation of Electronic Payment Channels on the Bank's website (www.cbn.gov.ng) for further details.