MultiChoice Nigeria Unveils App for DStv Installers
 By peter oluka
To make the DStv installation process seamless for customers, MultiChoice Nigeria, the country's leading pay TV provider, has launched an app for DStv installers as a part of its installation ecosystem.
The DStv Installer App is a management tool for assigning, monitoring, reviewing, troubleshooting and managing customer installations to ensure quality installation and better accountability.
Speaking on the launch of the app, Mr. John Ugbe, the managing director, MultiChoice Nigeria, said: "The DStv Installer app is the latest feature in MultiChoice Nigeria's line of innovative services and products which benefit our partners and customers. The DStv installer app enables dealers to assign jobs to accredited installers within a specific area, whilst ensuring that our customers benefit from reduced waiting times and the pre-knowledge of their installer's identity."
The benefits of the DStv installer app also include an improved business process which reduces the manual operation of assigning an installer, tracking the installation and managing the installer.
This in turn ensures reduced operational costs for the dealer, whilst also giving them the power to review and ensure all installations are done properly, and simultaneously guaranteeing a better customer experience.
The installer app joins other innovative means and platforms through which customers are aided with the DStv installation process.
These include the DStv website www.dstv.com, and the DStv easy self-service platform www.eazy.dstv.com which gives you the ability to clear error codes, pay for your subscription, find a DStv installer and upgrade or change your package, all from the comfort of your home.
Speaking further, Ugbe said: "At MultiChoice Nigeria, we take pride in constantly evolving and advancing our systems and processes thus ensuring our subscribers get the best experience from the point of purchase to installation and user experience. We are thrilled to launch the installer app, and guarantee our customers of improved installation service delivery."
Hate Speech Fine Increased to N5m to Avoid Destabilization of Nigeria- FG
The federal government increased the fine for hate speech from N500,000 to N5 million in the amended National Broadcasting Code, deter people deliberately violating the provision "to destabilise the country", according to Alhaji Lai Mohammed, minister of Information and Culture.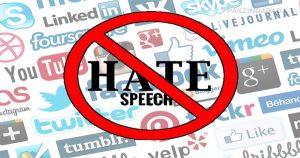 Mohammed, gave the explanation on Friday when he featured on a TVC live programme, "This Morning" said that "What motivated the amendment was that when the fine was N500,000, we saw the provision being violated at will because the amount was very easy to pay,"
The minister had while unveiling the reviewed Nigeria Broadcasting Code earlier on Tuesday in Lagos disclosed that the fine for hate speech had been increased to N5million.
He explained that the amendments were necessitated by a presidential directive for an inquiry into the regulatory role of the National Broadcasting Commission (NBC) and the conduct of broadcast stations before, during, and after the elections.
The minister explained that some desperate people, who know that their broadcast content contains hate speech, will insist that the broadcast stations should air it while they bear the cost of the fine.
He noted that those attacking the government over the increase, must remember that hate speech had destroyed many countries.
He recalled that Rwanda lost 800,000 lives to hate speech while Bosnia and Cambodia equally lost thousands of lives to the menace.
Mohammed said that Nigeria is not the only country imposing sanction on hate speech, adding that some nations have more stringent provisions.
"Chad has today slowed down the speed of its internet service to slow down the growth of hate speech.
"Iceland has a provision in its penal code against hate speech and the punishment is up to five years in jail.
"The sanction in Norway is up to two years imprisonment while South Africa separated hate speech from the protection their citizens can get from the constitution," he said.
The minister said that hate speech is not new but the social media and its wildfire capacity to spread information made it to be more problematic.
He, therefore, reiterated the resolve of the government to regulate the social media without stifling the freedom of speech
The Nigerian Bar Association (NBA), senior lawyers and human rights groups on Tuesday took a swipe at the Federal Government for raising the fine for hate speech from N500,000 to N5m.
Pantami Seeks Shift to Skill, not Certificate  to Boost Digital Economy
Dr Isa Pantami, minister of Communications and Digital Economy, has advocated for shifting of focus from certificate to skills education for the actualisation of Nigeria's digital economic drive.
Pantami made the call at the Graduation Lecture of the National Defence Collage Course 28, titled; "Digital Economy and National Development in Nigeria", on Tuesday in Abuja.
He said that digital literacy and skills was one of the pillars outlined for the development of the digital economy of Nigeria in line with the National Digital Economy Policy and Strategy (NDEPS).
The minister added that emphasis on certificate must be reduced in engaging labour force, urging that focus should be shifted to skills if the nation must catch up with development.
He said that many developed and developing countries such as China, United States and Morocco had shifted attention to skills rather than certificate, adding that many of them had established skills centres.
According to him, certificate is important but secondary to skill and that is why we must pay attention to skills in our journey to digital economy.
"The digital literacy and skills pillar recognises the fact that citizens are the greatest assets in any economy, including the digital economy. It will support the development of a large pool of digitally literate and digitally skilled citizens.
"We recently provided a platform, the DigitalNigeria.gov.ng platform, to enable Nigerians receive training in diverse digital skills. Over 36,000 Nigerians have enrolled on the platform since the 2nd of April, 2020.
"We are championing a paradigm change that lays emphasis on skills, in preference to merely having degrees without skills.
"The National Defence College is an institution that supports the development of skills and there are many digital techniques that can support the great work that you are doing here,'' he said.
Pantami stated that the digital economy was a prime catalyst for development, adding that in less than one year, government's modest efforts had already yielded remarkable results.
According to him, the recent first quarter Gross Domestic Product (GDP) Report released by the National Bureau of Statistics (NBS) showed that ICT contributed an unprecedented 14.07 per cent to Nigeria's total real GDP.
The minister further disclosed that the national security architecture must key into the digital revolution in tackling the prevailing security challenge using digital technology.
He explained that emerging technologies came with different solutions to security challenges of every nation such as data analytics, artificial intelligence, robotic technology, drone and many more.
"These are some of the emerging technologies that will go a long way in promoting security of nations. The security officials are in better position to look into and see how to customize them and make use of them."
Also, , Maj.-Gen. Bashir Magashi, minister of Defence, said the Federal Government had taken steps to adopt, adapt and internalise the digital economy in a functional manner.
Magashi, who was represented by Alhaji Sabiu Zakari, permanent secretary, said it was important that security and defence establishments show more than a cursory interest in the digital economy.
He added that the adaptation of digital economy could result in increased cybercrimes thus undermining national security.
"I wish to commend the Commandant, staff and the entire College community for their collective efforts in pursuing the ideals of the College.
"In particular, I commend you for organising the graduation lecture, which was exciting, educative and would be helpful to the economic and security needs of the Nigerian nation,'' he said.
Earlier, Rear Adm. Markson Kadiri, commandant of the collage, , said the lecture had become a key component of the training programme of the College and a major highlight of its annual graduation ceremonies.
Kadiri said that a total of 107 participants had successfully completed the course comprising 67 officers of the Armed Forces of Nigeria, seven Senior Police Officers and 15 participants from key Ministries, Departments and Agencies (MDAs).
Others according to him, include 18 senior military officers from the Armed Forces of friendly nations.
"A large part of the Course was conducted online, after the general lockdown associated with the COVID-19 pandemic.
"The Course was conducted under the theme "Economic Diversification and National Development in Nigeria". Economic diversification is a broad based strategy designed to cause positive and multi-sectoral economic growth and development,'' he said.
Top 5 Comedy Channels on YouTube in Nigeria
A good dose of laughter boosts the immune system scientists agree. And in between the daily hustle, laughter is a good outlet for releasing stress. Nigerian comedians have latched on the cracks in our cultural diversity and day-to-day interactions to create authentic and engaging content that is gaining popularity amongst local audiences. Here are the top five Nigerian comedy channels on YouTube you should check out.
Mark Angel Comedy
Mark Angel Comedy has over six million subscribers and more than a billion views. The channel has delivered undiluted comedy to its audience since 2013, making Emanuella into one of Nigeria's favourite characters. Emanuella is joined by Chukwuemeka, Denilson Igwe and Success as they get caught up in scenarios that reveal their ridiculousness and wittiness.
Nigeria Comedy Skit
Comedy skits have become a trend. Nigeria Comedy Skit collates skits from Nollywood movies and other Nigerian comedians who share content on the internet. Most of the videos on the channel are from Nollywood comedy stars, Aki and PawPaw but it also features videos from Sirbalo Clinic, Baba de Baba, Aboki 4 Christ and others. With over 150 million views, the videos on this channel are clearly leaving Nigerians laughing.
AY Comedian
AY Comedian is the official YouTube channel of Ayodeji Richard Makun, also known as AY, one of Nigeria's top comedians. His channel has over 120 million views with more than 600 000 subscribers and features hilarious videos from previous AY shows, AY skits with popular celebrities, AY Crib Sitcom and more. AY is particularly known for the "Who wants to be a Billionaire" skits where Akpos uses warri pidgin language to anchor a parody of the "Who wants to be a millionaire" show.
Official Broda Shaggi
Broda Shggi is referred to as Nigeria's number one fine boy "agebero". The "Oya Hit Me" comedian has over 500 000 subscribers and over 90 million views on his YouTube Channel,  Official Broda Shaggi. To get an idea of how funny he is, check out Big Brother Naija's Mercy Lambo slapping Broda Shaggi, when Broda Shaggi finally kissed DJ Cuppied or if you need to know what Broda Shaggi looks for in a woman. His goofy videos will leave you hooting with laughter. You can also watch musical videos too.
Yawa Skits
Yawa Skits is a comedy series about survival.  The channel has over 300, 000 subscribers and above 30 million views. The videos are based on the Kalistus daily struggle to earn a living by all means. Check out The Impersonator, The Accidental Drug Dealer and Bus Runz for a good laugh.