Winners Emerge in 7th UBA Bumper Savings Account Promo 
United Bank for Africa (UBA) Plc, Pan African financial institution, has again rewarded its loyal customers in its Bumper Savings Promo in line with its unwavering commitment towards prioritising its customers' financial well-being as well as boosting savings culture in Nigeria.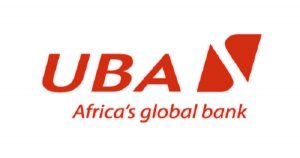 Since the bank commenced the promo in 2020, over 200 winners have emerged from the initiative that continues to reward loyalty and encourage customers to cultivate a savings habit that helps to stay afloat especially during challenging times.
The promo is open to account holders of the bank from the six geographical zones in Nigeria, and customers only need to open a UBA Bumper account and save a minimum of N5000 in a month to qualify.
The more multiples of N5000 they saved, the higher their chances of winning cash prizes and other juicy benefits.
The electronic raffle draw, which is the 7th since inception, was held at Kairo's Hub on Wednesday, and was witnessed by  relevant regulatory bodies including the National Lottery Regulatory Commission and Consumer Protection Council who were on ground to ensure transparency and accountability.
Winners who emerged from the draw, include, Olunwa Osita Ambrose who smiled home with the star prize of a whooping N2m, while Saheed Adeshina Adediran won N1.2m rent for a year.
Adewunmi Olaniyi Sobowale, another lucky winner got 500k shopping allowance.
Others who equally smiled home with N100,000 cash prizes were;  Bayode Peter Oluwaseun, Archibong Unyime Gift, Yakubu Fali, Alaegbu Promise Uchenna, Onyenwenyi Chidimma Confidence, Maria Obianuju Onyeneke, Emmanuel Kalu, Aramide Afolabi Temitope, Ijeoma Juliet Okika, Taiwo Micheal Odofin, Daina Ochekema Egbe, Ighodalo Thompson, Mercy Effiong, Alice Gabriel, Imrana Bello, Onyedika Promise Umeji, Uzoma Chibuike Timothy, Adewole James Idowu, Opeyemi John Kolawole and Israel Ojima Daniel.
Olunwa Osita Ambrose who won N2m could not hide his excitement when he was contacted over the phone. He screamed, "Thank You God" over and over and took time to appreciate UBA for the wonderful gesture saying; "This is indeed great. Thank you UBA. You people cannot understand the great impact you have made in my life with this reward. It will transform my life greatly. May God almighty bless this bank and all those who conceptualized the UBA Bumper Account Savings Promo," Ambrose gushed excitedly. "I am committed to UBA for life," he concluded.
Ogechi Altraide, head of Personal Banking, UBA, who presented gifts to some of the winners who were physically present at the event told customers that UBA places them at the very heart of its business which, according to her, is why the bank remains passionate about their overall success and added that this has consistently been proven in numerous ways which is why the bank has continually invested in cutting-edge technology to improve its service delivery and its overall aim of delighting customers.
She said, "With customer-centric promos like the UBA Bumper promo, we have created an ever-increasing list of millionaires who continue to join the UBA customer millionaire club. For this edition of the promo, we decided to pick the month of October, which is the month of independence commemoration so we can give more Nigerians reasons to cheer while celebrating the country's independence anniversary".
"We know that this promo will put lasting smiles on the faces of our customers and will also assure them that UBA truly values them'" Altraide said.
Diana Ubah, head, Marketing, UBA, also spoke of UBA's passionate commitment to give back to its customers especially during these challenging economic periods, where people need all the support they can get to make life more meaningful.
"I have witnessed a lot of events like this and I must say the happiness and live changing moments that comes with a customer getting an unexpected  reward is indeed a special one! To this end, I encourage those who are yet to join the winning team, should do so quickly. Without any iota of doubt, you always win with UBA" said Ubah.
United Bank for Africa Plc is a leading Pan-African financial institution, offering banking services to more than twenty-one million customers, across over 1,000 business offices and customer touch points, in 20 African countries.
With presence in the United States of America, the United Kingdom and France, UBA is connecting people and businesses across Africa through retail; commercial and corporate banking; innovative cross-border payments and remittances; trade finance and ancillary banking services.
Danbatta Reiterates NCC's Readiness for 5G Deployment
Prof. Umar Garba Danbatta, executive vice chairman/chief executive officer of Nigerian Communications Commission (NCC), has said that the commission is 97 per cent ready to begin the deployment of Fifth Generation (5G) technology across the country.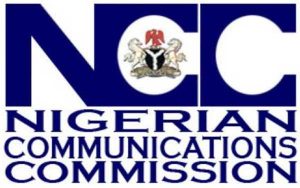 He disclosed this at the annual African Tech Alliance Forum (AfriTech 2021) held in Lagos.
The event themed: "Embracing Changes and Digital Transformation in the New Normal," had crème de la crème in the ICT sector in attendance.
Danbatta who was represented by Engr. Oluwatoyin Asaju, director, Spectrum Administration, stated that, following the advent of COVID-19 pandemic, there has been a change in the dynamics of people's interaction, especially on the Internet.
According to him, almost every means of communication has become virtual in one way or the other.
He however, stated that this paradigm shift in communication has led to significant increase in network connectivity requirements as a result of unprecedented upsurge in Internet traffic, occasioned by the use of a plethora of web applications such as Zoom, Microsoft teams, WebEx, Goto, Webner and so on.
He said this has made remote work, virtual meetings, virtual studies and virtual healthcare delivery, among others, the new normal.
According to Danbatta, even though, the network infrastructure in Nigeria has demonstrated some capacity to contain the surge in internet traffic, a lot of work is being done by the Commission to boost network capacity, sensitise the public and ensure accessibility to affordable connectivity during the period of the pandemic and beyond.
Due to the network traffic demand, the EVC said the NCC is working with operators to implement a number of initiatives to ensure network expansion.
These, he said, include ongoing plan to auction spectrum in 3.5 gigahertz (Ghz) band to operators for the deployment of 5G network in Nigeria.
"Consistent with our mandate as enshrined in the Nigerian Communications Act 2003 (NCA-2003) and other guiding legislations, we have been working to ensure the penetration of broadband services in line with Federal Government's targets, as contained in Nigerian National Broadband Plan (NNBP), 2020 to 2025.
"Already, we are set for the auction some spectrum slots in 3.5GHz band. The other day I was at the National assembly, I informed the senate that we were 95 per cent ready for 5G. Today as we speak, I am delighted to tell you that we are already at 97 per cent completion," Danbatta said.
"The Committee set up to auction the Spectrum has already developed and Information Memorandum (IM) which is already published for inputs and comments from all industry stakeholders. Prior to this, a 5G deployment plan was developed and we have since secured Federal Government's approval," he said.
He said this is in addition to a lot of other initiatives being put in place by the Commission to improve broadband connectivity in Nigeria, adding that the surge in Internet traffic induced by Covid-19 has continued to challenge National Regulatory Authorities (NRAs) and other arms of governments to ensure deployment of adequate resources such as spectrum and other forms of support to increase network resilience and accessibility to telecommunication services.
"Emerging technologies such as 5G, which NCC is driving aggressively in Nigeria, Internet of Things (IoT); Cloud Computing; Quantum Computing Augmented/Virtual Reality, and similar emerging technologies are playing a critical role in improving remote communication over the internet with great user experience.
"The NCC is committed to promoting this inevitable change and enhance user experience through effective regulation of the telecoms sector," the EVC said.
Technology Vital Tool to Combating Insecurity – DG NITDA
With the advent of artificial intelligence, automated vehicles and drones amongst many other hi-tech innovations in fighting war,  Mallam Kashifu Inuwa Abdullahi, director general, National Information Technology Development Agency  has said that the use of technology in combating insecurity in the country can never be overemphasized.
The DG made this known when he played host to the Rector of the Nigerian Army College of Environmental Science and Technology (NACEST) Makurdi, at the Agency's Headquarters in Abuja.
The DG said, "It is important to know how to use technology not just as an enabler but as a strategic design for your strategy in general which will inspire you to do more".
"NITDA Strategic Roadmap and Action Plan (SRAP 2021-2024) is built on seven pillars with their respective goals and objectives, which are; Developmental Regulations, Digital Literacy and Skills, Digital Transformation, Digital Innovation & Entrepreneurship, Cybersecurity, Emerging Technologies, and Promotion of Indigenous Content," he added.
Abdullahi noted that the Agency's focus is improving how things are being done using technology and innovation by creating an enabling environment and an innovation ecosystem that will allow a smooth digitized process, adding that the Agency is ready to collaborate with NACEST to deploy technologies to combat and proffer solutions to the country's rising issue of insecurity.
He averred that innovation does not happen in isolation but rather, with proper alignment and positioning in a relevant ecosystem which necessitates the proposed collaboration between the two parties, adding that there is cross pollination between ICT and the Nigerian Army College of Environmental Sciences and Technology (NACEST).
"The National Centre for Artificial Intelligence and Robotics, a subsidiary of the Agency is fostering the development of emerging technologies in preparing Nigeria for the Fourth Industrial Revolution in which NACEST can partner in research, development of technologies like drones, robotics, Artificial Intelligence etc as a veritable tool in combating National insecurity," he elucidated.
The Rector Nigerian Army College of Environmental Science and Technology (NACEST) Makurdi, Brigadier General Yahaya Abdulhamid in his remark noted that the school is one of the Polytechnics that run Diploma Programme in Technical and Vocational Education and Training.
He said the College is regulated by National Board for Technical Education (NBTE), a National body mandated with the responsibility to ensure the quality of all Diploma certificated programmes in Nigeria.
He further disclosed that the school employs the Information Communications Technology (ICT) in the Computer Engineering laboratory, Computer Science Laboratory, E-Library, ICT centre, Management Information System (MIS), editing and Advertising Laboratory, Resource centre, Television and Radio Studios among others.
"We cannot have the best in what we are doing until we link our activities, operations and processes to Information and Communication Technology (ICT) which will provide us a path way towards achieving our goals and objectives, which everything we do technology drives in achieving it."
"Nigerian Army College of Environmental Sciences and Technology is diverting from the theoretical process and focusing more on the practical aspects to enable us provide solutions to our problems, he stated.
Abdulhamid commended NITDA for the various IT interventions deployed across the country towards the growth and development of IT which plays a critical role for the advancement of the country and also towards National security.
Customer Service Week: Zedcrest Celebrates the Power of Service
Zedcrest Group, New-age financial solutions powerhouse, last week joined the rest of the world to mark the 2021 Customer Service Week by celebrating its customers and staff for their patronage and commitment to service excellence.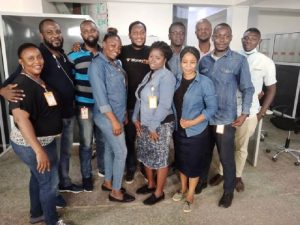 The week-long event with the global theme, "The Power of Service," was celebrated across all its branches from October 4th – 8th.
In his statement, Adedayo Amzat, group managing director of Zedcrest Group, expressed gratitude to customers of the company for their patronage and loyalty over the years.
According to him, the company explicitly recognizes the power of customers and service and plans to continue to accelerate transformational growth in Africa by leveraging technology to deliver excellent customer experience.
"Allowing us to provide you with our services is of great importance to us. We don't take your support and patronage for granted", he said.
"At Zedcrest, we will continue to leverage our solid business models, highly professional staff, innovation, bespoke solutions, and technology to turn the aspirations of customers into life-changing opportunities", he assured.
Amzat also commended the staff of the company across the country for their dedication to duty.
On her part, Renah Osiemi, chief operating officer of Zimvest, said the company is always excited at the extensive opportunity to honour service excellence during the week-long celebration.
She added that the Instagram Live session held on Thursday, October 8, 2021 as part of the celebration, was to provide financial tips on how Zimvest clients and prospects can work with whatever stage they are in and start their wealth creation journey.
"This year's event resonates strongly with us," Ever Obi, managing director of Zedvance Finance Limited, stated. "We pride ourselves as a company made up of world-class experts inspired by a culture of excellence.
"We will continue to go above and beyond to develop and offer solutions that are tailored to each customer's lifestyle and aspirations. We're taking advantage of customer service week once again to express our gratitude to all of our stakeholders."
The celebration highlighted the importance of customer service, the staff members who deliver exceptional support on a daily basis and the customers whose continued loyalty and patronage are the drivers for business success.
Activities embarked upon during the week include customer appreciation and engagement. Both junior and senior staff members of Zedvance Finance Limited, the consumer lending arm of Zedcrest Group and Zimvest (Zedcrest Investment Managers), its asset management subsidiary called and appreciated customers for their continuous patronage. Customers also won a lot of goodies across all of the company's social media platforms.
Special dress codes were also observed by staff throughout the week, to mark the celebration.
The Zedcrest Group is customer-focused with a track record of creating industry-leading products, services, and platforms across different verticals of the financial sector.