Caution Kicks In as Corporate Earnings Loom 
By Lukman Otunuga, Senior Research Analyst at FXTM
Caution and unease are set to engulf financial markets ahead of one of the most uncertain earnings seasons for years, as it is expected to offer a bitter appetiser of the painful blow the coronavirus outbreak has dealt to US corporations.
Nevertheless, investors remain somewhat hopeful that the pandemic may be peaking, and this sentiment was reflected across Asian markets on Tuesday morning. The flicker of optimism from Asia could lend support to European shares before earnings kick off later in the day with JPMorgan Chase, Wells Fargo and Johnson & Johnson reporting their numbers. Over the past few weeks, the negative impact of the coronavirus on the global economy has fueled speculation around first-quarter earnings disappointing forecasts. If expectations become reality, risk aversion will most likely make an unwelcome return, ultimately exposing global stocks to downside shocks.
Nigeria extends lockdown for two weeks
Investors who were banking on Oil prices to rebound after the world's top energy producers pulled off a historic deal to cut global petroleum output by nearly 10% have been left empty handed.
WTI Crude and Brent remain at severely depressed levels, both down over 50% despite OPEC and its allies cutting production by a whopping 9.7 million barrels a day starting in May. While this move by OPEC may create a floor for Oil, it is certainly not enough to push the commodity higher. For as long as global recession fears stimulate concerns around falling demand, oil weakness is poised to remain a dominant theme which is bad news for emerging market energy producers like Nigeria.
Africa's largest has also extended its lockdown by two weeks in Lagos, Abuja and Ogun. While the social distancing and lockdowns may reduce the spread of the novel coronavirus, it will come at the cost of economic growth. With the lockdown hitting consumption which is roughly 70% of GDP, it will be difficult for Nigeria to mirror the economic growth witnessed in 2019.
Is the Dollar's crown under threat?
The Dollar weakened against a basket of major currencies on Tuesday as investors braced for a challenging earnings season.
Buying sentiment towards the Greenback will be tested this quarter as investors evaluate corporate earnings and economic data from the United States, which has been hit hard by the virus. Where the Greenback closes this week will most likely be influenced not only by earnings, but also the latest retail sales and unemployment claims data.
If the coronavirus outbreak has left prolonged cracks in the largest economy in the world, the Dollar's throne could be under threat with market players seeking safety in the Japanese Yen or Swiss Franc. With regard to the technical picture, the Dollar Index is under pressure on the daily charts with prices heading towards 99.00. A breakdown below this level may open the doors towards 98.90 and 98.30.
Commodity spotlight – Gold
Gold has scaled levels above $1724 not seen in more than seven years, thanks to Dollar weakness and global recession fears.
The precious metal remains in fashion, appreciating almost 13% since the start of 2020. Further gains may be on the cards this week if corporate earnings paint a gloomy picture and the Dollar weakens on disappointing data. Looking at the technical picture, prices could jump higher towards $1730 if a solid weekly close above $1700 is achieved. Alternatively, sustained weakness below may pave open the doors back towards $1675.
Nigerian Manufacturing Sector Contracts for 5th Consecutive Month – CBN
The Manufacturing Purchasing Managers' Index (PMI) in September stood at 46.9 index points, indicating a contraction in the Nigerian manufacturing sector for the fifth month.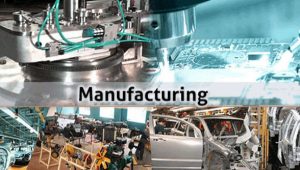 This was disclosed by the Central Bank of Nigeria (CBN) in its September PMI report released last week.
According to the report, four out of the 14 sub-sectors surveyed reported expansion (above the 50 per cent threshold) in September.
It listed the expansion order as electrical equipment; transportation equipment; cement and nonmetallic mineral products.
It said the remaining sub-sectors reported contractions in the following order: petroleum & coal products; primary metal; furniture & related products; printing & related support activities; food, beverage & tobacco products; textile, apparel, leather & footwear; chemical & pharmaceutical products; fabricated metal products and plastics & rubber products; while the paper product sub-sector was stable.
Production
At 47.3 points, the production level index for the manufacturing sector indicated contraction in September for the fifth consecutive month.
Of the 14 sub-sectors surveyed, five recorded increased production level, one reported same level of production, while eight recorded declines in production.
New Orders
At 46.4 points, the new orders index also contracted in September for the fifth consecutive month. Six sub-sectors reported expansion in new orders, while the remaining eight recorded contraction in the month.
Supplier Delivery Time
The manufacturing supplier delivery time index stood at 53.5 points in the month, indicating a faster supplier delivery time for the fifth time.
Six of the 14 sub-sectors recorded improved suppliers' delivery time, five reported same level, while three recorded slower delivery time
Employment Level
The employment level index stood at 44.1 points, indicating contraction in employment level for the sixth consecutive month.
Of the 14 sub-sectors, two recorded growth in employment, three recorded same level of employment, while the remaining nine recorded lower employment level in the review month.
Raw material Inventories
The manufacturing sector inventories index also contracted for the sixth consecutive time in September to 43.0 points. Four of the 14 sub-sectors recorded growth in inventories, while the remaining 10 recorded lower raw material inventories.
FG Sacked IST Members over Fraud- Ahmed
Mrs Zainab Ahmed, minister of Finance Budget and National Planning, has said the Federal Government sacked some past members of the Investments and Securities Tribunal (IST) as they indulged in corruption.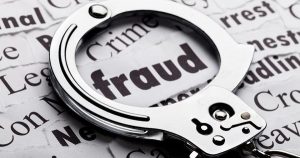 Inaugurating the new members, the minister charged the new members to eschew corruption and be forthright.
Bar. Azi Amos Isaac was appointed as Chairman for a five year term and Bar. Nosa Smart Osemwengie, was re-appointed as member for a second term of four years.
"The problem with the tribunal has been infighting amongst members, lack of industrial harmony and series of complaints bordering on maladministration.
"This has been the bane of the tribunal and a source of embarrassment not only for the Ministry of Finance but for the government in general," Ahmed said.
The new chairman, Azi, assured the finance minister that, "the teething issue of restiveness has been addressed since he assumed duty," adding that, "The place is calm and the staff have become very supportive."
Azi said since 2003, the tribunal has "given judgment in the value of assets worth over N844 billion and that from 2017 to date, they have given decisions in monetary value totalling over N28bn.
"It has not failed in its adjudicatory responsibility.
"It has carried out its assignment with candour and integrity and intends to improve on what has been on ground."
CBN Bans Customer-to-Customer Forex Transfer
Central Bank of Nigeria (CBN) has banned transfer of foreign exchange (forex) from one customer to another.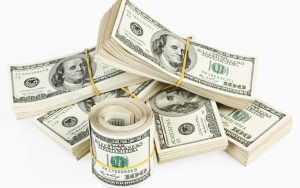 According to the apex bank, forex cash lodgements into domiciliary accounts can only be done by the account owners henceforth.
An internal memo available in the media space explains that the new guidelines are necessary to review the utilisation of inflows into customers domiciliary accounts.
The circular states: "Forex inflows cannot be credited to customers until the legitimacy of funds is established.
"They can have unfettered access by telegraphic transfers up to a limit of $40,000 monthly for payment of medical bills, school fees, subscription to professional bodies subject to existing CBN guidelines.
"Transfers from one customer to another is prohibited. Transfer within related companies is allowed subject to a limit of $50,000 per month."
It recommended that proceeds from non-oil exports should be sold to banks, used for repayment of dollar term loans, and self-utilisation for trade transactions for LC, bills and Form A.
Also oil export proceeds from E&P companies are to be used to pay contractors and service providers employed by the oil companies in addition to the recommended uses for non-oil FX proceeds.
Offshore forex inflows from other Nigerian banks and internal account to forex transfers sourced from offshore inflows are to be used for trade transactions subject to eligibility for E-Form M.
"Upon confirmation of the legitimacy of the inflows, customers can have unfettered access, subject to a maximum of $50,000," the document read.
"Utilisation for trade transactions subject to processing of eligible trade transactions using E-Form M. Payment for services must be backed with demand note from offshore beneficiary and other regulatory documents.
"Related party transfers are allowed to the maximum of the inflow received. The transfer request should be backed by a signed instruction from the account holder." Payment of government fees and levies are also allowed to the maritime, oil and gas, aviation. government parastatals and export processing zones.