EMV Cards Account for 30% of Transactions Worldwide – Report
Nearly 30 percent of all card-present transactions conducted globally between July 2013 and June 2014 used EMV chip technology, according to figures released by EMVCo.
The data represents all EMV chip card-present transactions — both contact and contactless — as processed by EMVCo members American Express, Discover, JCB, MasterCard, UnionPay and Visa. To qualify as an EMV chip transaction, both card and terminal must be EMV chip-enabled.
Europe Zone 1 had the highest percentage of EMV chip transactions, accounting for more than 96 percent of card-present payments. Canada, Latin America and the Caribbean followed, at collectively more than 83 percent; Africa and the Middle East recorded EMV chip transaction volume of nearly 76 percent.
Europe Zone 2 and Asia are in the process of adopting EMV chip technology and had transaction volumes of more than 50 percent and 19 percent respectively. In the United States, 0.03 percent of transactions were EMV chip-based.
Tac Watanabe, EMVCo executive committee chair remarked on the data: It recently became possible for all six members of EMVCo to gather EMV chip transaction-level data, which accurately reflects card-present payments as they are occurring in the marketplace. This showcases real-world usage of the technology and offers a metric to track actual EMV chip activity. It is the first time we have collated and published transaction volumes and EMVCo plans to ensure these new statistics are available to the payments community on a bi-annual basis.
The published figures reflect an average of transaction data and span 12 months to take into consideration seasonal variations. Data reflects authorization traffic and is reported from the acquirer perspective.
The figures do not include offline transactions, transactions handled exclusively by another processor, or transactions processed by non-EMVCo members, such as local payment schemes. Complete data is available at the EMVCo website.
Insurance Chiefs Commit to Compensation for #EndSARS Protests' Victims
Chief executive officers (CEOs) of insurance companies have assured businesses under their coverage that were destroyed by hoodlums last week of adequate compensation.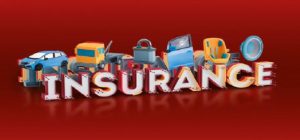 However, they said any victim who bought only basic cover without paying for extension would not get claims, adding that victims are expected to have extension to cover strike, riot, and civil commotion (SRCC), under which protest is categorised.
Speaking on the 'Global Business Report,' a programme monitored on Arise Tv, Mr. Ganiyu Musa, chairman of the Nigerian Insurers Association (NIA), said the thoughts of his members were with the families grieving and mourning the loss of their loved ones.
Musa, who is the group managing director of Cornerstone Insurance Plc, said following the significant impact, in terms of loss of property and other dislocations in the past few days, "Insurance is at the centre of everything as it stands."
He said insurance firms have sent out risk adjusters to various sites across the country to assess the level of damage.
Musa added: "Of course, a number of our members have been receiving notification of claims both with respect to the damage to property and ancillary losses as a result of the losses.
"Clearly, insurance was built for times like these. That is essentially why people take insurance."
He, however, said the development would have an immediate negative impact on the liquidity, balance sheet and cash flow of firms in the industry.
He said: "This is the whole essence of insurance. For all the folks affected, both individuals and businesses that have valid insurance policies that have been paid for, we would provide them with the necessary compensation in line with the terms of their policy.
"They don't have anything to fear or worry. They should get in in touch with their insurers if they are in doubt and if they had used intermediaries such as brokers, they should also get in touch with their brokers to take them through how to file their claims.
"But those that have not taken insurance, this is the essence. When things like these happen, our role as insurance underwriters is to provide you with peace of mind that we would be able to provide the necessary succour to enable you to pick up the pieces; rebuild your businesses and move on in life.
"This is the time to talk to your insurance once you had purchased a valid policy and they would take you through the claims' process. Our business was set up to handle an incidence of this nature."
Mr. Eddie Efekoha, managing director Consolidated Hallmark Insurance, assured clients of prompt claims' payment.
World Bank Predicts 14% Decrease in Global Remittances by 2021
The World Bank has predicted a 14 per cent fall in global remittance flows in 2021, due to the impact of the COVID-19 pandemic on global economy.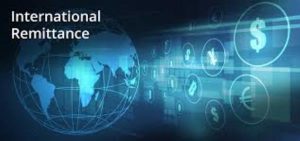 "As the COVID19 pandemic and economic crisis continues to spread, the amount of money migrant workers send home is projected to decline 14% by 2021 compared to the pre COVID19 levels in 2019," the bank said in its latest Migration and Development report.
The bank said that Sub-Saharan Africa would suffer a 9 per cent decrease in remittance flows in 2020. The world body said, "Remittances to Sub-Saharan Africa are expected to decline by around 9 per cent in 2020 to $44 billion.
"Within the region, remittances to Kenya have so far stayed positive, though flows are likely to eventually decline in 2021. All major remittance-receiving countries will likely see a decline of remittances.
"As the COVID-19 pandemic affects both destination and origin countries of Sub-Saharan migrants, the fall in remittances is expected to further lead to an increase in food insecurity and poverty."
On cost, the bank said Sub-Saharan Africa was the costliest region to send remittances to. It said, "Sending $200 remittances to the region cost on average 8.5 per cent in the third quarter of 2020, representing a modest decrease compared with 9 per cent a year ago.
"The promotion of digital technology, combined with a regulatory environment promoting competition in the remittances market and review of Anti-Money Laundering/Combating the Financing of Terrorism ( AML/CFT) regulations, are essential to lowering remittances fees for the region." Nigerians in the Diaspora have been sending an average of $25 billion annually, lately.
The bank projected that remittance flows to low and middle-income countries (LMICs) to fall by 7 per cent, to $508 billion in 2020, followed by a further decline of 7.5 per cent, to $470 billion in 2021. "The foremost factors driving the decline in remittances include weak economic growth and employment levels in migrant-hosting countries, weak oil prices; and depreciation of the currencies of remittance-source countries against the US dollar," it said.
"The impact of COVID-19 is pervasive when viewed through a migration lens as it affects migrants and their families who rely on remittances," said Mamta Murthi, Vice President for Human Development and Chair of the Migration Steering Group of the World Bank.
He added, "The World Bank will continue working with partners and countries to keep the remittance lifeline flowing, and to help sustain human capital development."
The bank said that the declines in 2020 and 2021 would affect all regions, with the steepest drop expected in Europe and Central Asia (by 16 per cent and 8 per cent, respectively), followed by East Asia and the Pacific (11 per cent and 4 per cent), the Middle East and North Africa (8 per cent and 8 per cent), Sub-Saharan Africa (9 per cent and 6 per cent), South Asia (4 per cent and 11 per cent), and Latin America and the Caribbean (0.2 per cent and 8 per cent).
Verve Partners Dlocal to Boost Tokens on Payment Platform
Verve, one of the leading payments technology company and card scheme in Africa, has announced a partnership with dLocal, the leading cross-border payment platform connecting global merchants to emerging markets, enabling the company add Verve's 47 million cards and tokens on its payment platform.
With the partnership in place, dLocal's 450+ global online merchants will now be able to accept one of the most popular payment methods in Africa's largest market, Nigeria.
Verve cards and tokens predominantly issued and accepted by commercial banks and other financial institutions in Nigeria are the most recognised gateway to payments for 180 million-plus Nigerians.
In addition to the Verve cards issued by financial institutions in Nigeria, Verve cards are issued in 12 other African markets and accepted in 21 African countries.
Mike Ogbalu III, chief executive officer, Verve International commenting on the announcement said: "The acceptance of Verve cards and tokens through dLocal is another remarkable achievement for our card scheme on the heels of our partnership with Discover Financial Services (NYSE: DFS). Verve provides more convenience for our cardholders in Nigeria and across 12 other African markets. Our growing acceptance by global online merchants such as Netflix and Microsoft through dLocal reinforces the reality that Africa, more than ever before, is fully open and ready for global payments.
"We assure our customers, partners and merchants that we will continue to be at the forefront of providing convenient payment options for Africans in Africa and globally."