What SMEs Must Do Before Applying For a Business Loan
By Adeniyi Ogunfowoke,
Finding the right business idea is the single most important thing in building a successful business; raising capital is the second most important if you must nurture the idea of growth. While the sources of capital still remain largely the same – as they were in the last 2 decades, certain factors must be considered by entrepreneurs looking to raise capital through loans. Jumia, Nigeria's number one shopping destination shares a few of the important considerations.
Firm up  your business plan
No doubt, as an entrepreneur, you have a business plan that serves as a compass for your business. Nonetheless, if you're at the precipice of obtaining a business loan to advance the successful running of your business, it's important that you firm up your business plan, as potential lenders will scrutinize every single element contained in the plan. You might likely jeopardize your only chance of raising capital if there are avoidable loopholes in the plan.  A potential lender will be keenly interested in knowing that you are running a credible business and that you have the knowledge and skill-sets required to grow it into something great. Include absolutely everything that has to do with your business, such as goals, competitors, past and projected revenue and expenses, market analysis, and how you intend to grow your company. This will be the first thing they read, and it could be the last if they are not immediately interested.
Research your borrowing options
There are a whole lot of options for loans today. You have the banks, online loan lending platforms and companies offering loans to entrepreneurs. A good example of the latter is Jumia Lending where vendors selling on the platform are granted easy working capital with no collateral. The rules for getting a loan are simple: You must have been selling on Jumia for at least 6 months, your 6-month average sales revenue on Jumia must be greater than N100,000 and your 6-month average items sold on Jumia must be more than 25 items.
Prepare financial statements
You will want to include any past financial statement you can provide for the lenders and future projections. Come up with a plan that you will follow, and show projected numbers so that your lenders can see your goals clearly and know that you will be able to make enough money to pay them back. Include your cash flow statements, income statements, and balance statements for the past three to five years, and show your estimates for these statements for the next few years, taking into account all seasonal changes in your business and how you will use the money you are borrowing.
Know your capacity for collateral
Certain types of loans will require you to put down some form of collateral. If this is the type of loan you choose, you will need to have a good idea of how much your form of collateral is worth. Lenders will want to know this number and you will want to know that you have something of tangible value to secure the loan. Just make sure that you're not going to default on the loan and lose whatever property you use.
Understand what the loan will cost you in the end
You will want to know exactly how long it will take you to pay off your loan. Find out what kinds of offers various lenders will be able to give you, and use those interest rates and fees to estimate your payments. All of this information should be included in your financial statements, but you should also add up all of your payments to see how much the loan will cost you. Know all of the terms and conditions attached to each loan offer before you decide which one will be best for you, and be able to show the lenders that you are a good investment.
Reps to Grill Banks, Others over $30Bn Forex Racketeering
House of Representatives has summoned 24 banks and 14 oil companies over an alleged forex racketeering leading to an annual loss of over $30bn as revenue.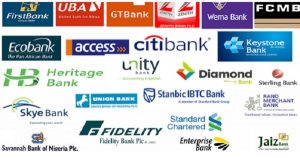 The Joint House of Representatives Committee on Finance; and Banking and Currency will today begin an investigative hearing.
Those appearing before the committee are to explain their roles in the alleged over $30bn revenue leakages arising from oil revenue interest payment on account of foreign currency dominated contracts by companies in engineering, procurement, construction, installation and marine transportations.
According to the committee, which is jointly chaired by James Faleke (Finance) and Victor Nwokolo (Banking and Currency), the investigative hearing would be conducted in accordance with COVID-19 protocols. The committee said the hearing would be conducted in phases, with the first phase lasting three weeks.
The banks summoned by the committee are Unity Bank, Stanbic IBTC, United Bank of Africa, Polaris Bank, First City Monument Bank, Fidelity Bank, Keystone Bank, FBN Merchant Bank, Access Bank, Bank of Industry, Jaiz Bank, Coronation Merchant Bank, SunTrust Bank, Union Bank, CitiBank, Guaranty Trust Bank, Ecobank, First Bank of Nigeria, FSDH Merchant, Sterling Bank, Zenith Bank, Wema Bank, Standard Chartered Bank and Heritage Bank.
The oil firm are Nigeria Agip Exploration, Nigeria Agip Oil Company, PAN Ocean Oil Nigeria Limited, Shell Nigeria Exploration & Producing Company Limited, Esso Exploration & Producing Nigeria Limited, Mobil Producing Nigeria Limited, Statoil Company Limited, and Shell Petroleum Development Company.
Others are Star Deep Water Petroleum Nigeria Limited, Total E&P Nigeria Limited, Total Upstream  Nigeria Limited, Sterling  Oil Exploration  Energy Limited, Addax Petroleum  Development Company Limited, and Addax  Exploration Limited.
The House had on March 5, 2020, resolved to investigate the Central Bank of Nigeria and the Federal Inland Revenue Service over alleged racketeering in the allocation of foreign exchange to companies.
The House, which said the leakages were causing the Federal Government to lose revenue worth over $30bn, had also resolved to probe commercial banks, forex dealers, importers and beneficiary companies.
Fidelity Bank Appoints Mustafa Chike-Obi Chairman
Mustafa Chike-Obi has been appointed as the chairman of Fidelity Bank Plc, following the retirement of Ernest Ebi who has completed his tenure in line with the bank's internal governance policy.
In a statement, the bank also announced that Seni Adetu, an independent non-executive director, has completed his tenure too.
Ebi, who was appointed chairman of the bank in 2016, recently celebrated his 70th birthday.
His successor, Chike-Obi, is currently the executive vice-chairman at Alpha African Advisory.
Chike-Obi was also the first chief executive officer of the Asset Management Corporation of Nigeria (AMCON), an institution established to resolve the problem of non-performing loan assets of Nigerian banks after the 2008 global financial crisis.
"He has over 40 years of experience in investment banking and the financial services sector, working with reputable global investment banking and asset management firms," the bank said, referring to Chike-Obi.
"He provides overall leadership at Alpha African Advisory and has direct oversight over the capital raising division."
Commenting on the bank's status during his exit, Ebi said: "I feel that the management team has consolidated on our plans to become one of the fastest-growing banks in the country strongly rooted in technology only comparable with the best in the world.
"I am confident that my successor will continue on that path to take the bank to its next stage of growth and advancement. I wish my successor, the management team, and the entire staff of Fidelity Bank the very best for continued success."
Nnamdi Okonkwo, Fidelity Bank's CEO, also commended the contributions of the outgoing board members, saying the bank has benefited immensely from their experiences and looked forward to continuing the bank's upward growth trajectory with the incoming chairman-designate.
The bank said Ebi will continue in the role until the incoming chairman steps in.
Chike-Obi holds a bachelor's degree in mathematics from the University of Lagos (first class honors) and an MBA from Stanford University Graduate School of Business.
CBN Debits Banks N1.977.7trn to Tightens Liquidity
Central Bank of Nigeria (CBN) has debited close to N2 trillion from several banks in the last quarter in line with its Cash Reserve Ratio (CRR) compliance requirement, and this has left many banks cash-strapped and unable to pursue various profitable ventures.
Many banks in the country, now have billions of their customers' debits sterilised for the sake of CRR compliance.
The cash reserve requirement is the minimum amount banks are expected to leave retained with the Central Bank of Nigeria from customer deposits.
In January, the CRR was increased by five per cent to 27.5 per cent by the CBN Monetary Policy Committee (MPC) who explained that the decision was intended to address monetary-induced inflation whilst retaining the benefits from the CBN's LDR policy.
Recall that in January 2020, the Monetary Policy Committee (MPC) of the Central Bank of Nigeria (CBN) raised the Cash Reserve Ratio by five per cent to 27.5 per cent.
The move shocked bankers who had expected the CBN to taper down on its tight monetary policies considering the economic headwinds. This was very well before the COVID-19 virus exploded worldwide.
In April, the apex bank debited 29 banks the sum of N1, 469,179,201,591.39 trillion with Zenith Bank accounting for N355.9 billion, UBA: N204.7 billion; First Bank: N206.1 billion and Stanbic IBTC: N143.9 billion of the total fine.
The CBN followed this up in June again, debiting 26 banks to the tune of N459.7bn for failure to meet their CRR obligations.
Among the banks that were most affected are United Bank for Africa Plc (N82.3 billion), First Bank of Nigeria Ltd (N59.3), Zenith Bank Plc (N50 billion), First City Monument Bank (FCMB) Limited (N45 billion), and Guaranty Trust Bank Plc (N40 billion).
In its latest sanction, 14 banks were debited to the tune of N118bn, the lowest in three months. Sadly, this move, in addition to similar policies by the CBN, has left many banks cash-strapped and unable to pursue various profitable ventures.
According to data sourced from the CBN's official website, Stanbic IBTC Bank Plc and Guaranty Trust Bank got the highest debits of N15bn apiece, while Union Bank of Nigeria Plc was debited N12.5bn, and FBN was debited N12.4bn.
Fidelity Bank Plc, Citibank, FCMB were debited NN11bn, N10.2bn, N10bn respectively. Meanwhile, among the five biggest banks, Access Bank got the least sanction with a debit of N3bn in July followed by Zenith Bank Plc's N7bn.