Why Rural Inhabitants Need to Embrace Digital Payments
By Adeniyi Ogunfowoke,

The economy of Nigeria's countrysides and hinterlands is still cash-based due to no fault of anyone. In fact, there are still some rural communities in this country that still transact business using the trade by barter method. A recent report by the News Agency of Nigeria says that the Esuk Mba community market in Akpabuyo Local Government Area of Cross River is still practising trade by barter as a means of exchange for food items since it was established in 1956.
This simply reveals that there is still so much work to be done to ensure that the inhabitants of rural Nigeria embrace digital payments method. However, this does not mean that efforts are not being made to promote digital payments. For example, today some fintech companies have gone ahead to establish small kiosk in rural communities in order to boost financial inclusion. This kiosk has made it possible for people to receive and transfer money for a small fee and perform other e-transactions.
When it comes to shopping online, rural dwellers still prefer to pay with cash. However, with the incentives and topnotch security offered by Jumia Pay, the payment gateway of Jumia, rural shoppers are growing confident about making payment online. This, in one way or the other, is contributing to the need to ensure that the entire Nigeria economy becomes cashless. There are a whole lot more other reasons to push digital payments in rural areas. Read on to know more.
Lower risk
If stolen, it is easy to block a debit card or mobile wallet remotely, but it's impossible to get your cash back. In that sense, the digital option offers lots more security. There is no reason for you to carry millions of naira around when you have a pocket or wallet size card which you can use to transact business at any time of the day. And with smartphone prices dropping according to the Nigeria Mobile Report published by Jumia, more people in the rural areas will be able to afford them.
Convenience
The ease of conducting financial transactions is probably the biggest motivator to go digital. You will no longer need to carry wads of cash, plastic cards, or even queue up for ATM withdrawals. It's also a safer and easier spending option when you are travelling. It will be especially useful in case of emergencies, say. You have the freedom to transact whenever and wherever you want. You don't have to be physically present to conduct a transaction or be forced.
Tracking expenses
If all transactions are on record, it will be very easy for people to keep track of their spending. This is impossible to do in a cash-based economy where a paper is used to record almost every transaction. But with digital payments, you only need your username and password to log in and you will be viewing your expenses history in a matter of seconds.
Discounts
There are so many rewards for performing digital transactions. It's, therefore, a good time to increase your savings if you take advantage of these. For instance, you'll get 5% cash back when you pay for your subscription using Jumia One. It is all about being smart while shopping online.
Budget discipline
The written record will help you keep tabs on your spending and this will result in better budgeting. Various apps and tools will help people analyse their spending patterns and throw up good insights over a couple of years. Controlled spending could also result in higher investing. If the same amount of cash does not flow back into circulation and people continue to use mobile wallets and cards, it is also likely to save more by cutting down on small expenses.
EduTech Records First Online Degree Graduates
After an eventful five years, EduTech has recorded its first batch of graduates in its degree programme.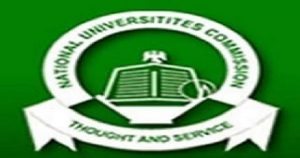 The 37 graduating students took part in the recent 44th Convocation Ceremony of Obafemi Awolowo University (OAU) and bagged B.Sc degrees in Accounting.
Expressing delight at the successful completion of the degree programmes, Femi Shonubi, general manger, EduTech, said the graduation ceremony was a validation of the firm's e-learning platform and its ability to provide students with a robust system leading to the award of a degree.
"We are grateful to our partners -the OAU Management -as well as the students for trusting our solution," Shonubi said.
Introduced in 2014 to deepen the experience of the university's part-time learning programme, the EduTech platform replaced the erstwhile weekend learning mode with an online blended mode that is accessible to students remotely through an internet connection.
Through this epoch-making partnership with OAU, EduTech successfully launched B.sc degree programmes in Accounting, Economics and Nursing; with other courses of study in the pipeline.
"EduTech is pleased to contribute its quota to nation building by providing seamless platforms for students to conveniently take part in course work from their homes or offices and earn a full degree. We are happy to work with a progressive-minded institution like the OAU Center of Distance Learning to facilitate their Accounting, Economics and Nursing degree programmes. We are also very excited on our soon-to-be launched partnership with the Babcock University Centre for Open Distance and e-Learning where prospective students will be able to leverage our platforms to study for degree awarding courses from the university," Shonubi said.
United Nations Officials Barred from Using WhatsApp
Amid growing concerns over WhatsApp's security, the United Nations (UN) has asked its officials to not use the messaging app because "it's not supported as a secure mechanism."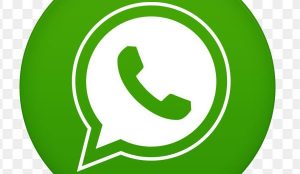 This comes after UN experts accused Saudi Arabia of using the online communications platform to hack the phone of Amazon chief executive and Washington Post owner Jeff Bezos.
A UN spokesman said officials were barred from using WhatsApp since June 2019 over security, Yahoo reports.
"The senior officials at the U.N. have been instructed not to use WhatsApp, it's not supported as a secure mechanism," UN spokesman Farhan Haq said.
Independent UN rights experts said on Wednesday they had received information that Amazon owner Jeff Bezos's phone was hacked through a WhatsApp account belonging to Saudi Crown Prince Mohammad bin Salman.
Bezos' phone got hacked after he received a WhatsApp message "apparently been sent from the personal account of the crown prince".
The UK newspaper The Guardian reported that the "encrypted message from the number is believed to have included a malicious file that infiltrated the phone of the world's richest man, according to the results of digital forensic analysis."
The analysis found it "highly probable" that the intrusion into the phone was triggered by an infected video file sent from the account of the Saudi heir to Bezos, the newspaper said.
"The two men had been having a seemingly friendly WhatsApp exchange when, on May 1 of that year, the unsolicited file was sent," Guardian said quoting anonymous sources.
Mastercard Opens Cyber Research Center
Mastercard has opened a Global Intelligence and Cyber Centre in Vancouver, Canada, allowing it to research digital and cyber security, artificial intelligence and the Internet of Things, according to a company press release.
Mastercard invested $510 million into the facility, which is being developed with help from the Canadian government's Strategic Innovation Fund. Mastercard will use the center to develop cyber solutions for the global payments ecosystem.
"Ensuring payments are both convenient and secure has always been a top priority for Mastercard," Ajay Banga, president and CEO at Mastercard, said in the release. "The Vancouver centre will help us meet the growing demand for technology solutions to reduce the cost of cyber attacks, enable today's connected devices to become tomorrow's secure payment devices and address the growing vulnerabilities associated with the Internet of Things."
The centre is located in the city's Old Restored Stock Exchange building, which is home to the NuData security team and members of Mastercard's Research & Development, Operations & Technology and Cyber & Intelligence divisions.